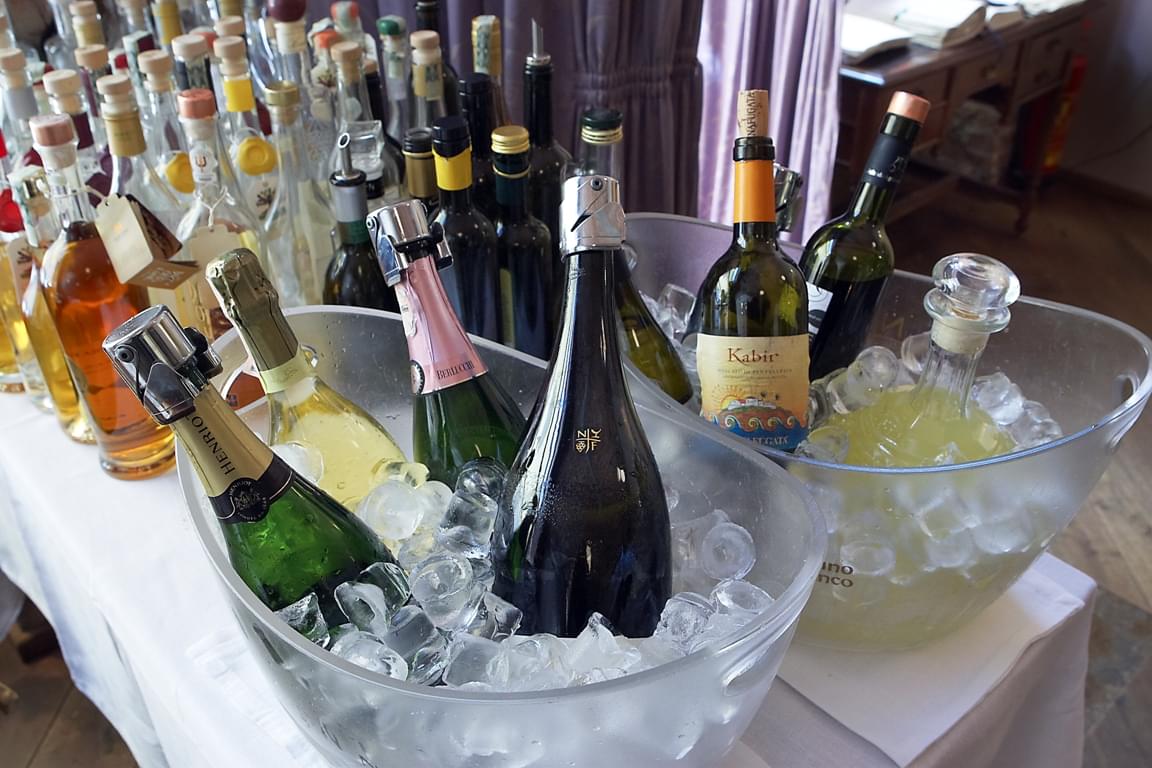 For the end of the year we have prepared a special New Year´s Eve Menu. The eight course menu, prepared by our Chef Tomáš Černý, featuring monkfish, Smoked Broth or Baked Scampi is yours to enjoy.
Butter marinated monkfish, lobster bisque, almond yoghurt and parsley snow
Seafood Trio of raw tuna, poached scallops and beetroot gravlax with marinated vegetables and seasonal garnish
Smoked Broth with duck cappelletti, fregola and yolk
Tortellini Carbonara, wagyu beef tartar, truffle pearls and chives consommé
Homemade Sandwich of crispy crab and basil leafs, pistachio mayonnaise and quince chutney
Sous Vide Iberico Carré, marinated apple and dehydrated red grapes, chorizo crocquet, creamy foie gras
Baked Scampi on rosemary salt, panna cotta of smoked milk, Piennolo tomatoes jus and cucumber salad
Chestnut Cream with crispy sugar and raspberries foam
Passion Fruit Cake, hazelnut bread, dark chocolate and cheese cake ice cream
Places can be booked by phone +420 222 325 325 or by e-​mail info@lafinestra.cz.

Be our guests and come join us to celebrate the end of the year.
We look forward to seeing you!

La Finestra team