S

emplicitá
---
IS FOR THE SIMPLICITY OF THE ITALIAN CUISINE
P

assione
---
PIS THE PASSION FOR SEARCHING THE RIGHT INGREDIENTS AND WINES
T

radizione
---
IS FOR THE TRADITIONAL WAY OF COOKING AND HOSTING
At La Finestra in Cucina we specialize in the preparation of meat coming from organic farms in Italy, Spain and the USA.
The main attraction of the restaurant is the opportunity to watch chef Tomáš Juřík, who prepares your chosen meal in the kitchen at the heart of the restaurant.
Aside from great food, La Finestra wants to build the largest wine cellar of quality Italian wines in the Czech Republic.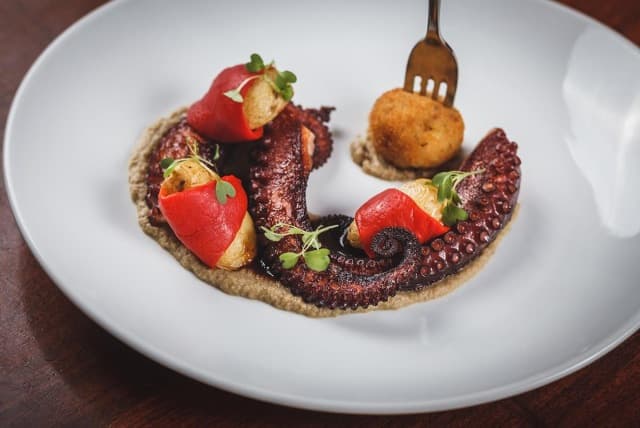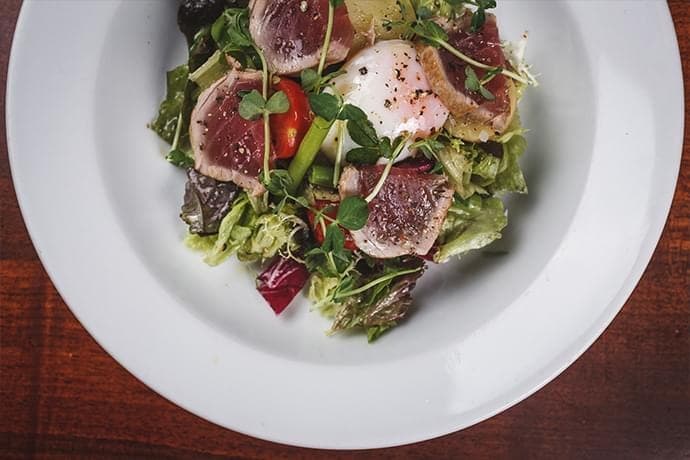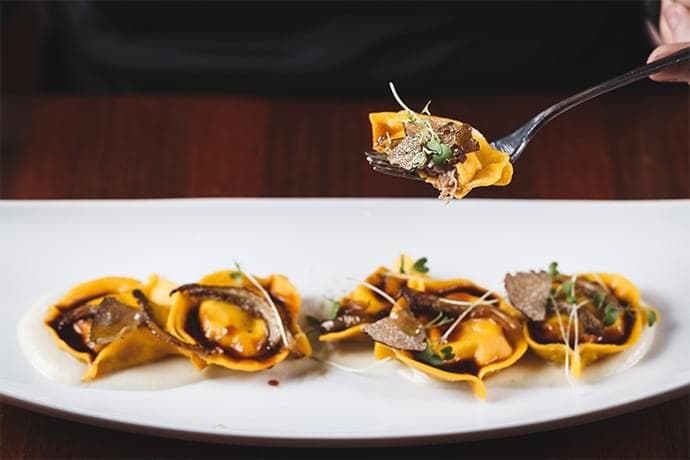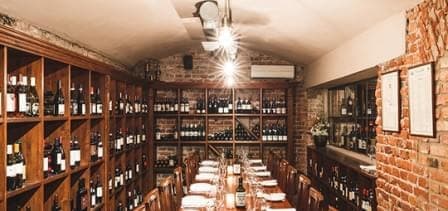 Discover the magic of a unique wine cellar at La Finestra restaurant in Prague. The wine cellar can provide an alternative to the arrangement of business meetings, family celebrations and press conferences.
Taste our restaurant's completely new menu prepared by the chef Tomas Černý. For starters, try Seared Salmon with tarragon mayonnaise and from the main courses "Sous vide" Leg of Rabbit with chickpea purée. We look forward to seeing you!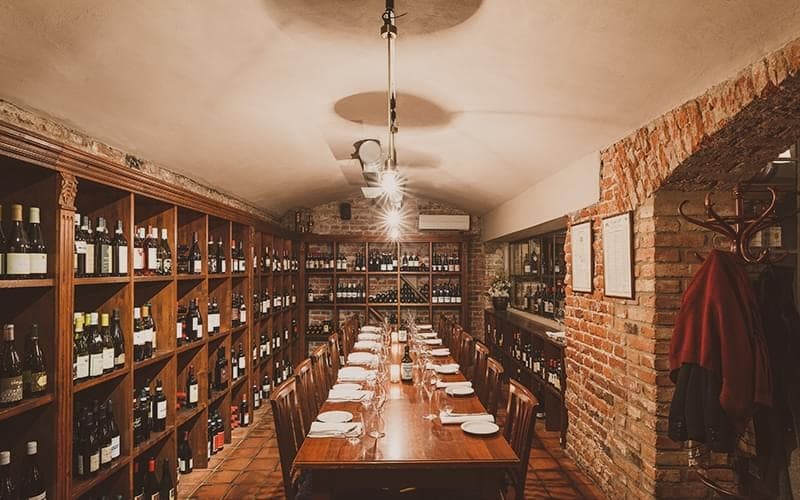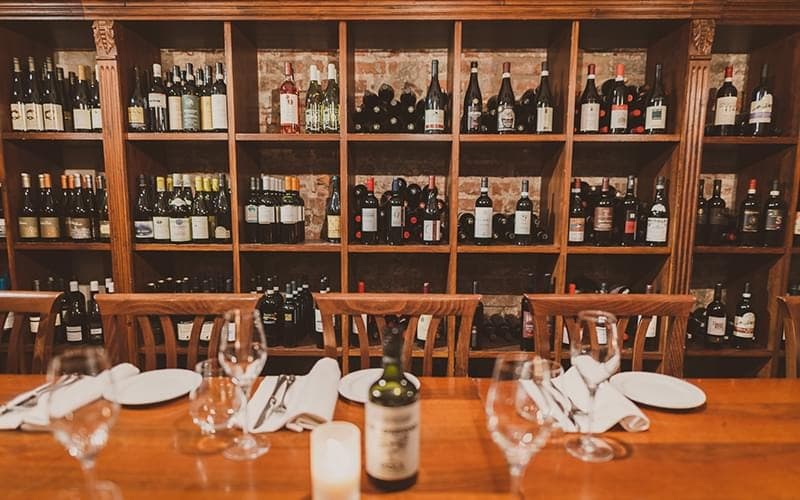 PRIVATE EVENTS
Looking for a suitable and exclusive place to host private events, teambuilding, Christmas and New Years Eve parties or birthday celebrations in the city center?
Representative dinning rooms from the portfolio of La Collezione offer a great opportunity to host events of all kinds. Our offer includes fine dinning restaurants Aromi and La Finestra in Cucina and also cooking school Laboratroio.
OUR TEAM
Chef Tomáš Juřík has been working with Riccardo Lucque for several years. To La Finestra he came from bistro La Bottega Bistroteka where he led the kitchen also as head chef. To our team we also count two skilled sommeliers - Ondřej Pokštefl and Václav Vašek. They curate the biggest collection of Italian wines in Prague.
BISTRO & SHOP
In January 2012, Riccardo Lucque and Ondřej Rákosník opened a new shop & bistro, La Bottega di Finestra, which offers traditional Italian delicacies.
You can order breakfast, enjoy Gianni Frasi coffee, have a quick lunch from the daily menu, or simply buy food to take away. A wide range of wines, salamis, Parma hams and cheese encourage relaxing shopping and dining.