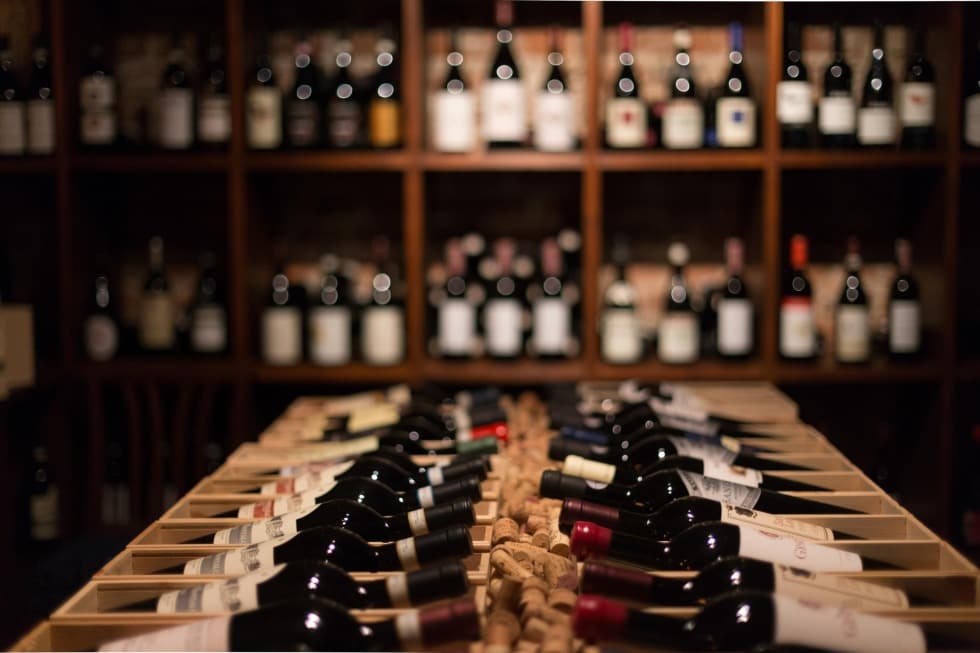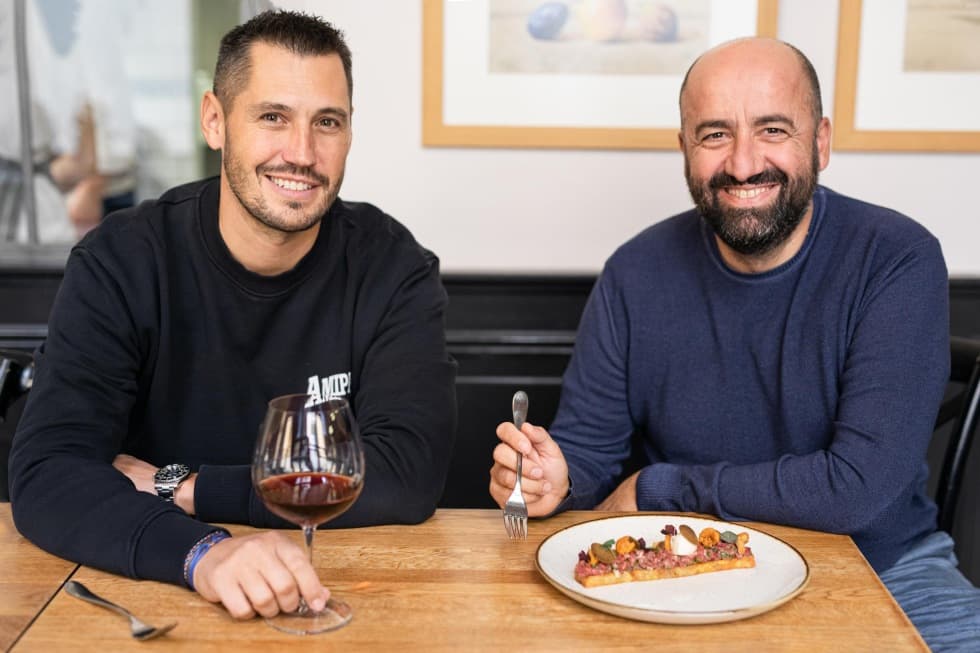 ONDŘEJ RÁKOSNÍK & RICCARDO LUCQUE
co-owner & founder of the La Collezine chain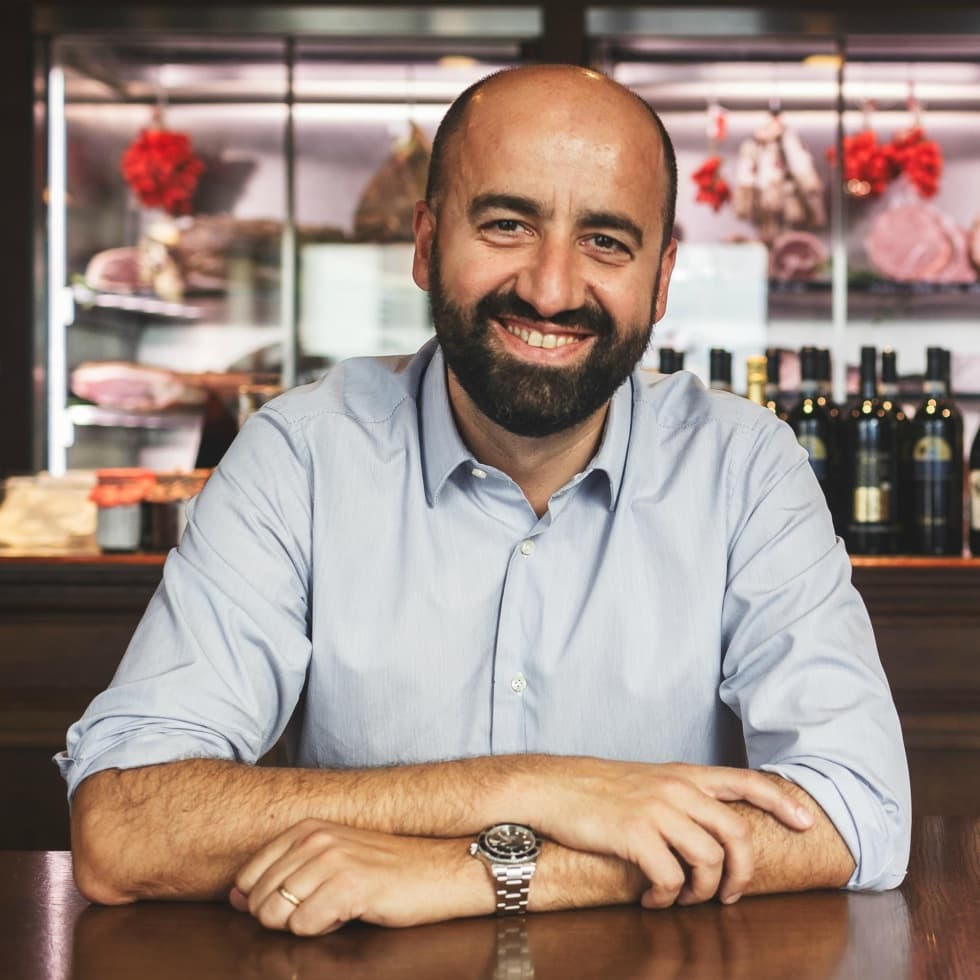 RICCARDO LUCQUE
Founder of La Collezione

Riccardo' s career in gastronomy began at age of 16, working in hotels in the Marche region of Italy. In 1990 he began working at the Michelin starred Da Alceo seafood restaurant in Pesaro. Since 1993 Riccardo worked in London, e.g. for Zafferano restaurant. Because of his work he moved for a short time also to New York. In 2002 Riccardo came to Prague as headchef of restaurant called Square. Three years later he opened his first restaurant - Aromi on Mánesova street. La Finestra in Cucina, La Bottega bistros and Amano followed shortly.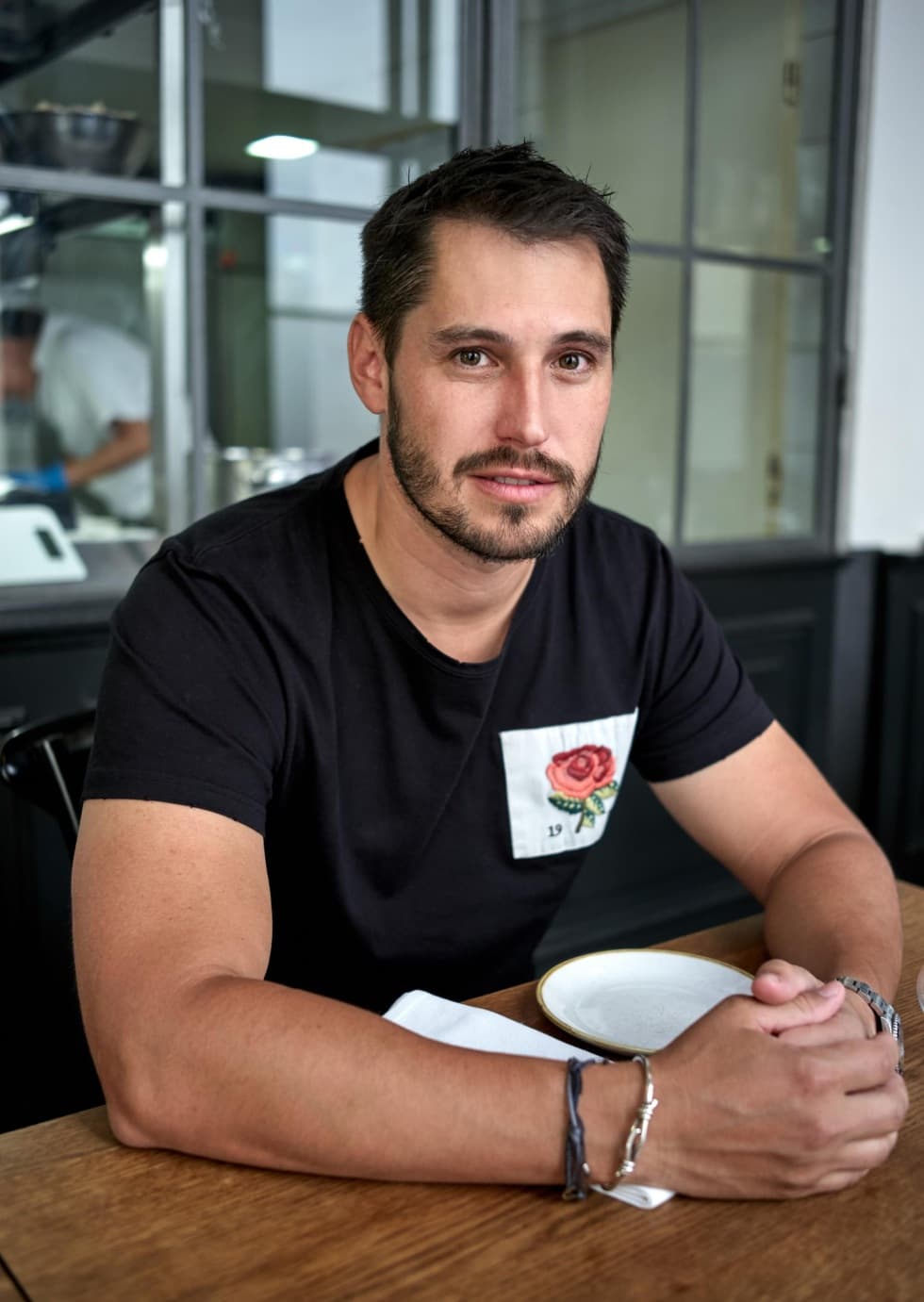 ONDŘEJ RÁKOSNÍK
Co-founder of La Collezione
After finishing the hotel school in Klánovice, Ondřej went to England, where he studied Business Administration at a business school and at the same time gained experience in various restaurants. During his stay in Britain, he often made trips to Italy, which he fell in love with. After returning to Czech republic, he worked at the Square restaurant on Malostranské náměstí, where he met Riccardo Lucque for the first time. Their collaboration begins in 2005, when Ondřej helps to Riccardo open the Aromi restaurant in Vinohrady, and four years later, as co-owners, they opened the restaurant La Finestra in Cucina in the center of Prague.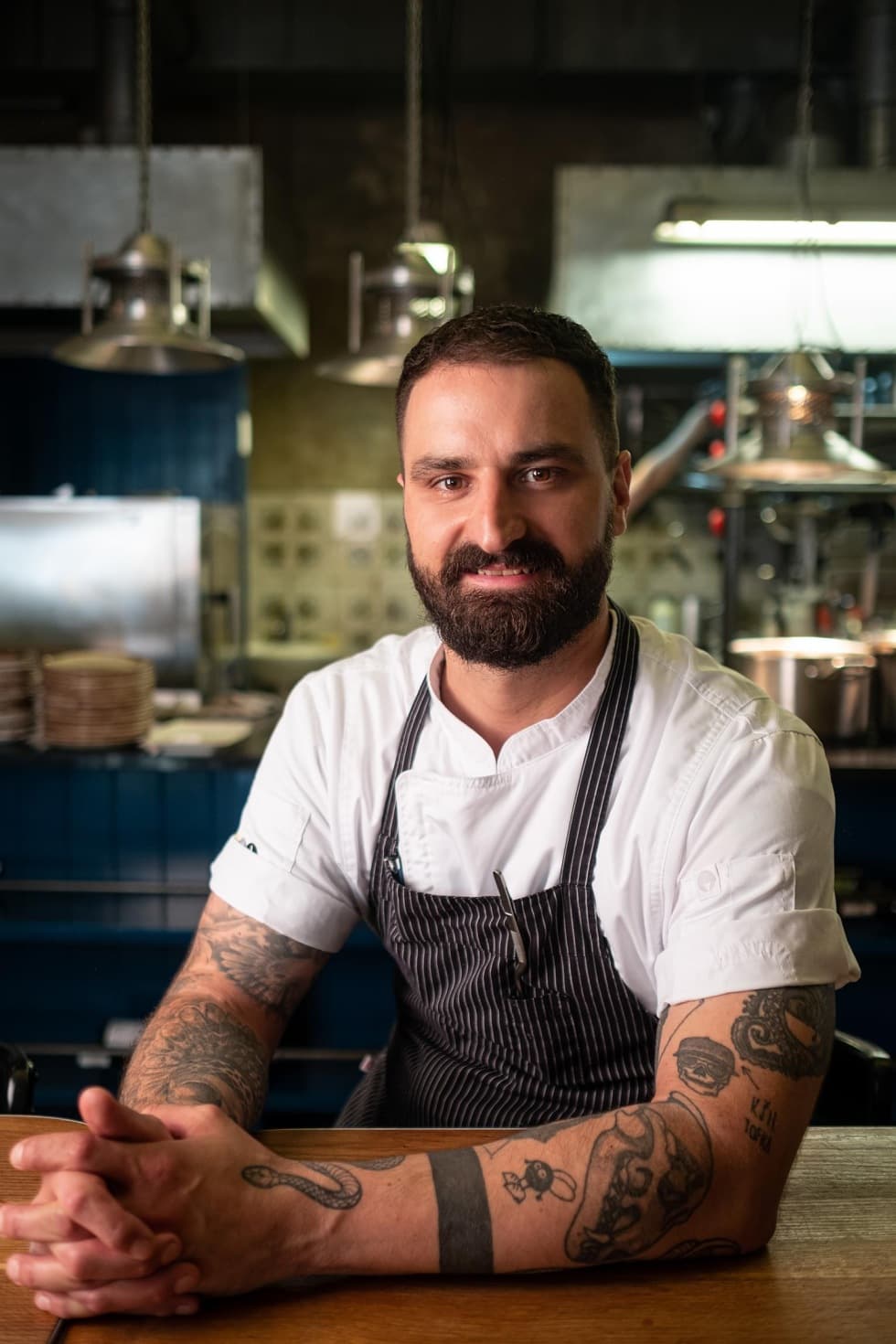 ROMAN KINTLER
head chef

kintler@lafinestra.cz
The head chef of the Italian restaurant La Finestra in Cucina, Roman Kintler, comes with new energy and a great taste for pushing the limits of gastronomy.
After a successful stint at our sister restaurant La Bottega Linka, he received an offer he couldn't refuse. So you have a lot to look forward to at La Finestra in Cucina. You will be in great hands, the entire culinary team has big ambitions.
The culinary art of our team will absorb you, expect an elegant combination of the best ingredients on the plate, a concert of flavors, emotions and an experience that you will be excited to repeat. Let yourself be pampered by the combination of modern Italian cuisine with a first-class offer of natural wines in our presentation.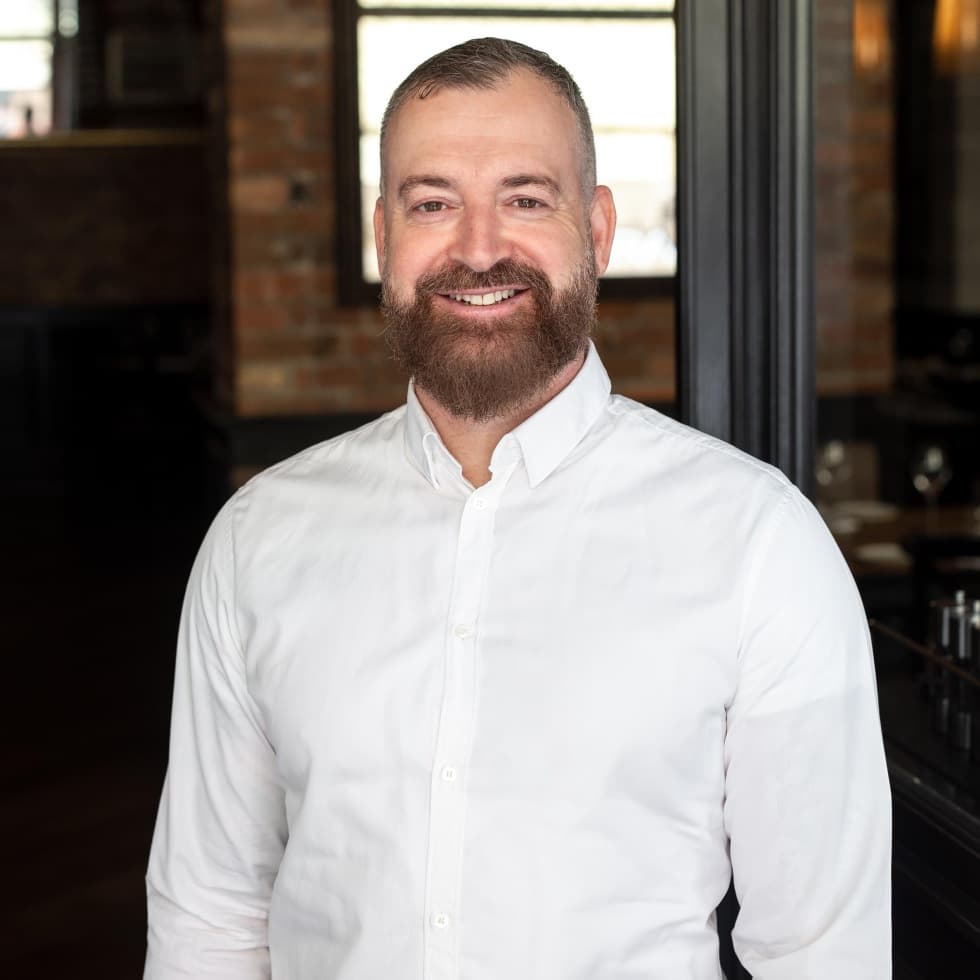 LADISLAV BALOGH
general manager

balogh@lafinestra.cz
Laďa's way in La Collezione began in Aromi. Previously, he also had experience in Mariánské lázně, restaurant Barock, Bistrot de Marlene and hotel Sterr in Bavaria. As a manager, he opened the La Finestra restaurant, he remembered the first guests who ate here and many of them are still our guests. This year they will celebrate 10 years together, they are looking forward to the next years. His biggest hobby is history and traveling.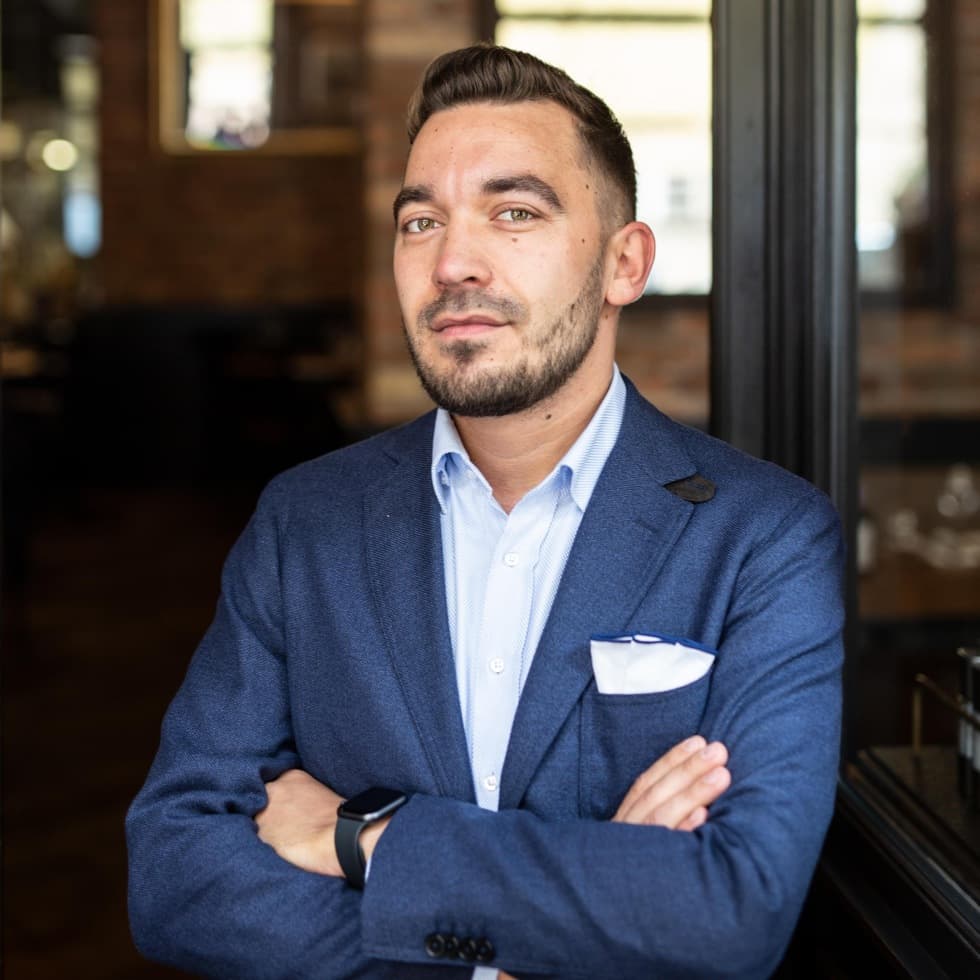 VÁCLAV VAŠEK
head sommelier

vaclav.vasek@lafinestra.cz
After completing training at the hotel school in Velké Meziříčí, Vaclav moved to Prague, joining the Ambiente Group. There he met Ondřej Pokštefl and Flemming Laugesen, and decided to concentrate on becoming a sommelier. After six years, he went to South Africa, attending a monthly internship in some of the most prestigious wineries there. He eventually returned to the European wine world, and after two years as head sommelier at Bianco E Nero Restaurant, he settled in with Riccardo Lucque at La Finestra in Cucina.