WE INTRODUCE YOU SPRING MENU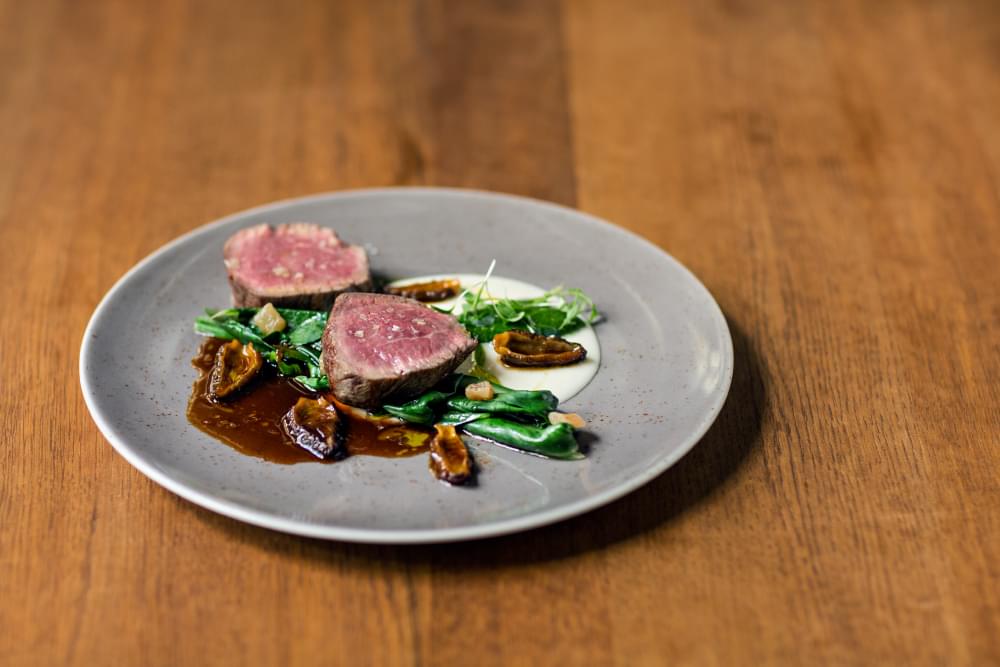 The long-​awaited spring is finally here! The warmer temperatures have brought us the new seasonal ingredients, and they are at their best now. Come in and taste spring on a plate with our new menu.
Creating the Spring menu is always a pleasure. After a long winter, many new colourful and fresh items are available, and our head chef, Tomáš Juřík, and his team are exploring these new ingredients and incorporating them into new dishes. In the new menu you can enjoy fresh spring spinach, rhubarb, mangold, veal, wild garlic and much more.
One of the fresh new starters is your favorite beef tartar, now combined with poached egg yolk, pickled shallot and an Italian specialty, "nervetti," a traditional salad made from veal knee and cartilage. It is served with our special Altamura bread. The second new starter is a little gem salad with marinated prawns, guanciale, parmesan, anchovies and baked garlic mayonnaise and grissini. If you prefer soup, you will definitely fall in love with our new Tuscan robllita – a traditional vegetable soup with cavolo nero and bread croutons.
We have all new pasta selections. You can now try pecorino ravioli with spinach purée, roasted calamari and bottarga. Sea food lovers will swoon for our potato gnocchi with parsley, mushrooms and vongole. The new risotto dish is baked onions with rabbit kidneys and chicken chips.
We think that with our new main courses, you won't know which to taste first. Will you choose the suckling pork belly with fermented kohlrabi, baked apple and blood sausage purée? Or the grilled octopus with saffron polenta mousse, red bell pepper filled with aubergine, caviar and peperonata sauce? The clearest sign of spring is veal tenderloin with mangold, parlsey purée, wild garlic pesto, lardo Colonnata and a morel mushroom sauce. Come in and make your choice!
And of course we couldn't forget the desserts! Come enjoy the Crema Catalana with marinated rhubarb, strawberries and elderberry sorbet, or the chocolate-​hazelnut ganache with Sambuca cream, coffee crumble and salt caramel ice cream!
You can make a reservation on email info@lafinestra.cz or contact us by phone +420 222 325 325. We look forward to seeing you!