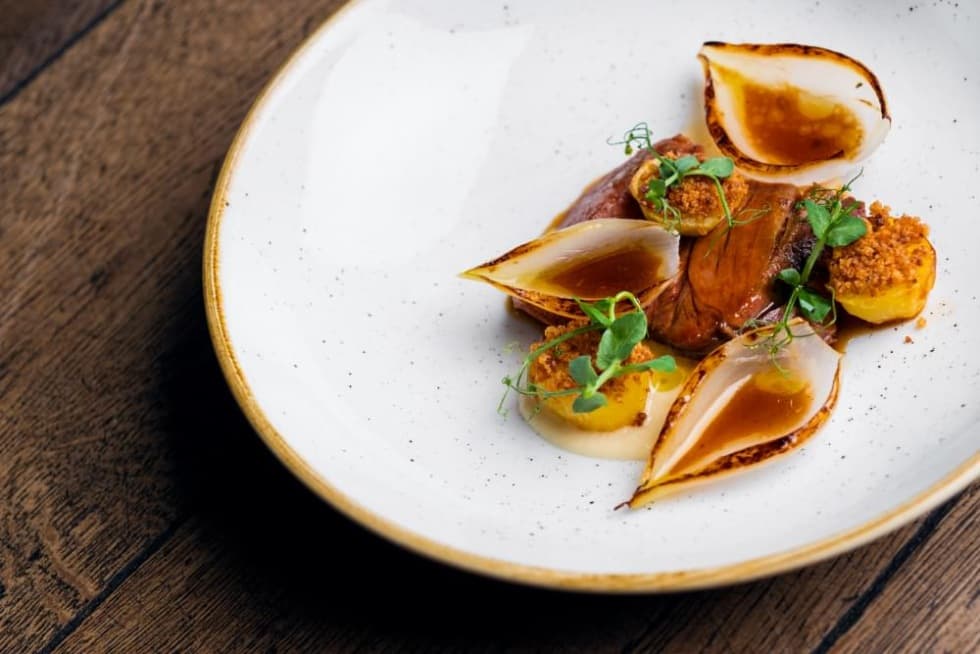 Some days are just better than the others, and that's so true today. From today, you can enjoy the new menu of chef Tomáš Juřík and his team.
And let's introduce three new starters, poached tuna with mango, passion flower, quinoa, sun dried tomatoes and caper dust, as well as veal tongue, which is salted and marinated in pickle, with onion confit with brown butter and small potatoes prepared with rosemary and olive oil in sous-vide.
The third novelty is baked marrow bone with herb crumble, langoustines, shallots and persimmon.
Pasta e fagioli is a popular pasta in the middle of Italy, we prepare it with beans borlotti combined with beef meat, lemon zest and bacon crumble.
Another novelty is the ravioli Vincigrassi with fried leek, black truflle and dry aged pecorino emulsion.
The current topinambur risotto was replaced by pumpkin risotto with lardo Collonato and Balsamico vinegar.
Grilled octopus with artichoke cream, tomato tartere, fregola, courgettes, chorizo and Taggiasca olives is the main course, which has been a great success during tasting and we are looking forward to the same success with our guests.
Come to La Finestra in Cucina to enjoy the new courses from our winter menu.