WE INTRODUCE YOU SUMMER MENU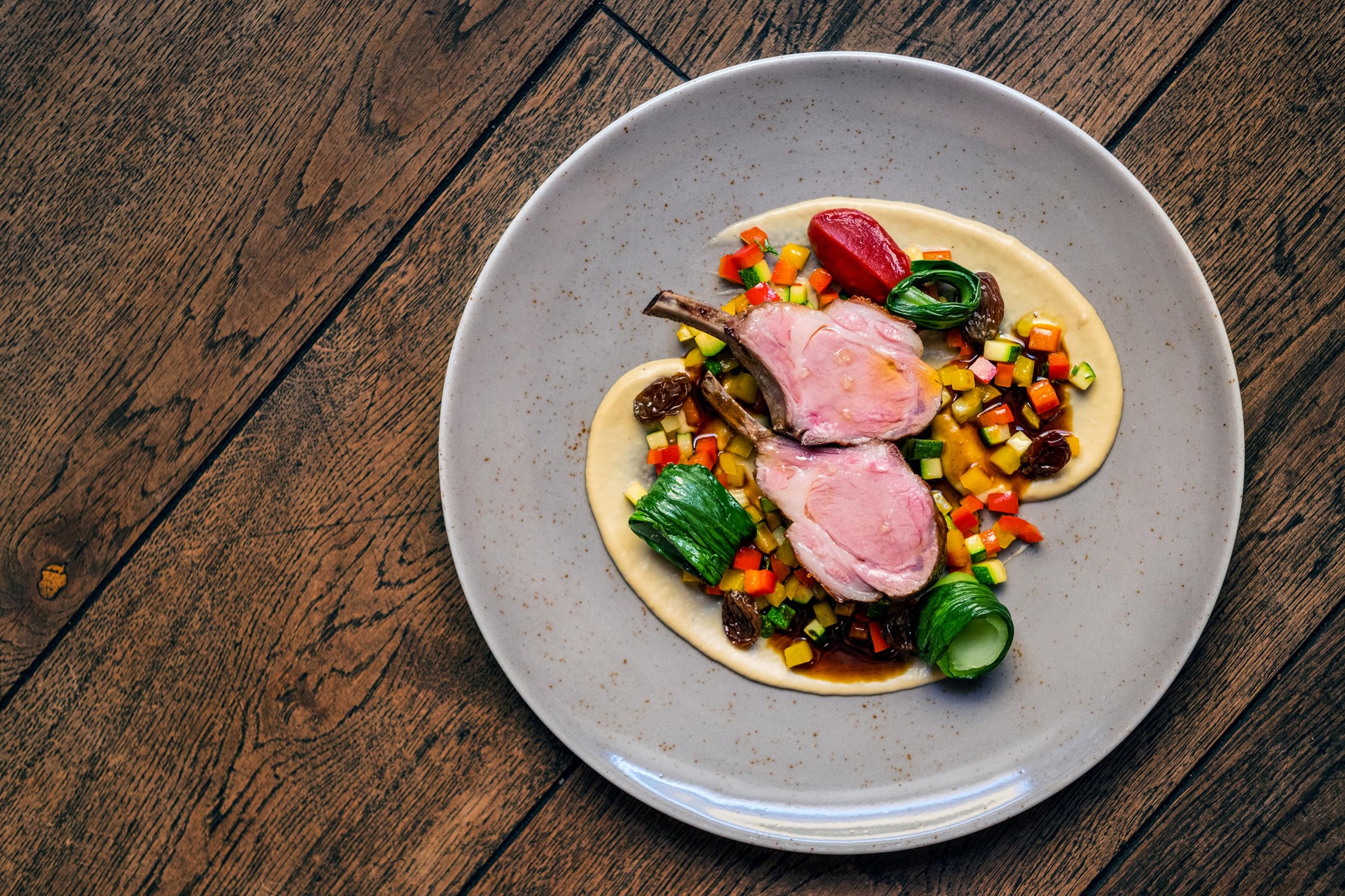 Something's in the air. You have certainly felt the hot summer weather, but we mean hot news on our summer menu. Chef of La Finestra, Tomáš Juřík and his team have brought a fresh breeze to the menu. Believe us, our masterful dishes will get you out of your chair and into the restaurant.
Let us introduce you to the novelties among our starters. The delicious veal sweetbread, chanterelles sauté, grilled young onion and Barolo sauce, the final key to perfect taste.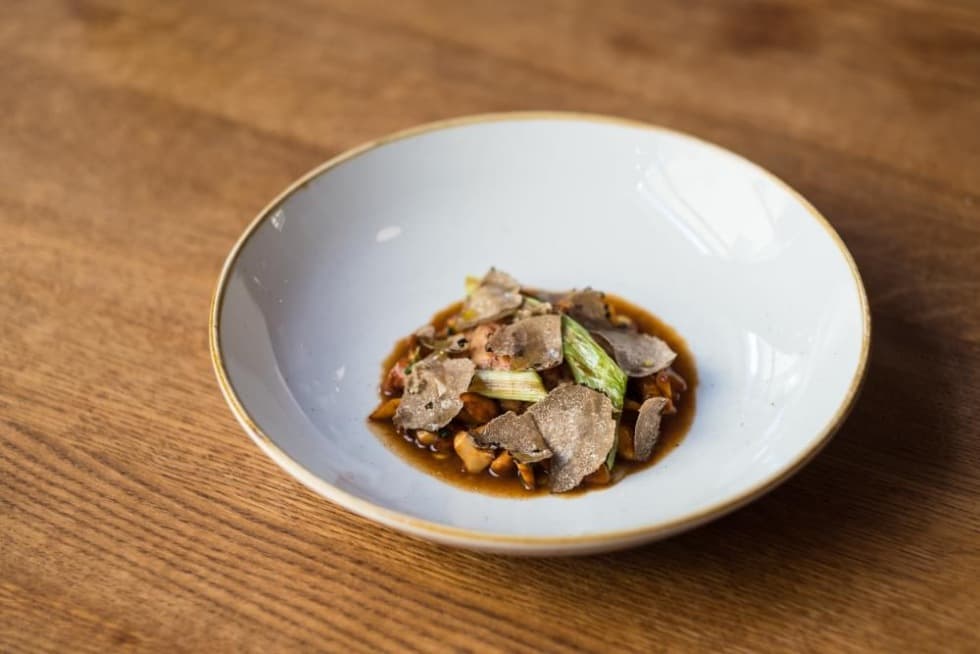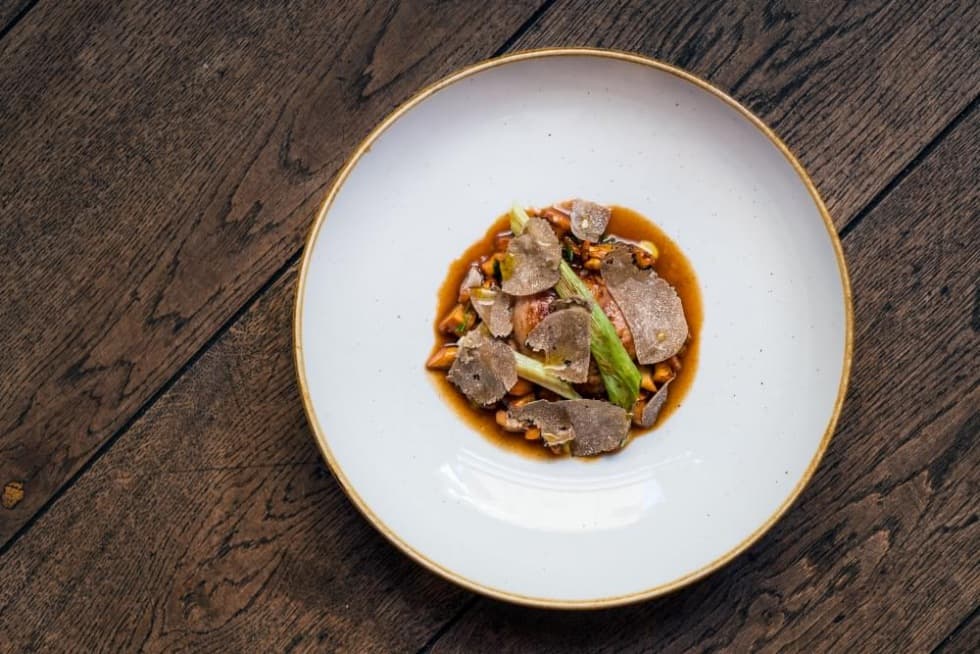 Another new item is the foie gras with cantuccini crust, strawberry purée seasoned with black pepper and vinegar, orange chips and smoked duck breast.
Or would you rather try the scallops with cauliflower purée, shallots, celeriac, aceto di Cesare and pancetta?
You can also enjoy ceviche, the Peruvian national dish, prepared by marinating raw fish in fresh lime and lemon juices. At La Finestra, we've prepared a juicy ombrina ceviche with avocado purée, marinated cucumber, yuzu jelly, turnip ash and fresh herbs. It's obvious now that we won't stay with just one starter.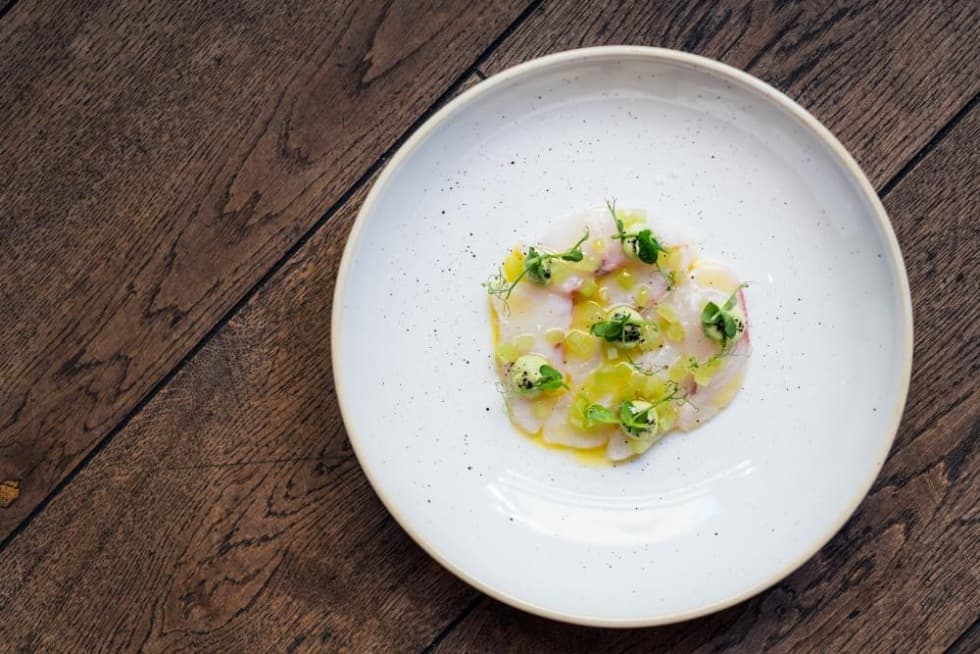 On the hot days, and on the cooler days too, you will be refreshed by the full flavor of a cold soup, the roasted bell pepper gazpacho with basil sorbet, tapioka chips and sepia ink. And the classic on the soup menu is the beef consommé with poached egg, black truffle and cappelletti filled with beef.
If you thought it was difficult to choose just one of the starters, then you know the pasta menu will be even harder. It recalls the scent of the Amalfi coast in South Italy, with the ancient terraced lemon orchards, all hidden just below the surface of the dish. We introduce ravioli cacio e pepe with green peas, Amalfi lemon zest confit and gambero rosso.
Do you prefer fusilloni with herb pesto, fava beans, pine nuts and smoked mackerel, or rather tagliatelle with rabbit ragout, chicken crumble and parsley oil?
And we can't forget the rich and creamy mushroom risotto and marjoram tempura.
We've completely changed the main course section. You can now look forward to slow cooked veal cheeks with spinach purée, potato gnocchi, mushrooms and Marsala sauce or lamb chops with aubergine, zucchini, peppers, mangold, dried grapes and tomato marmalade. Really great combinations, don't you think?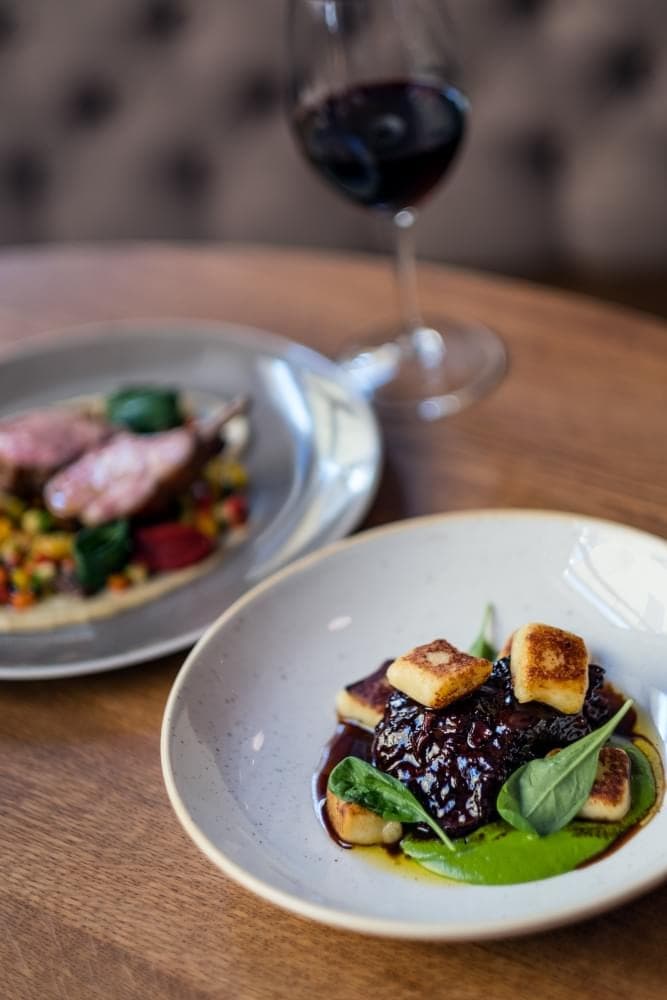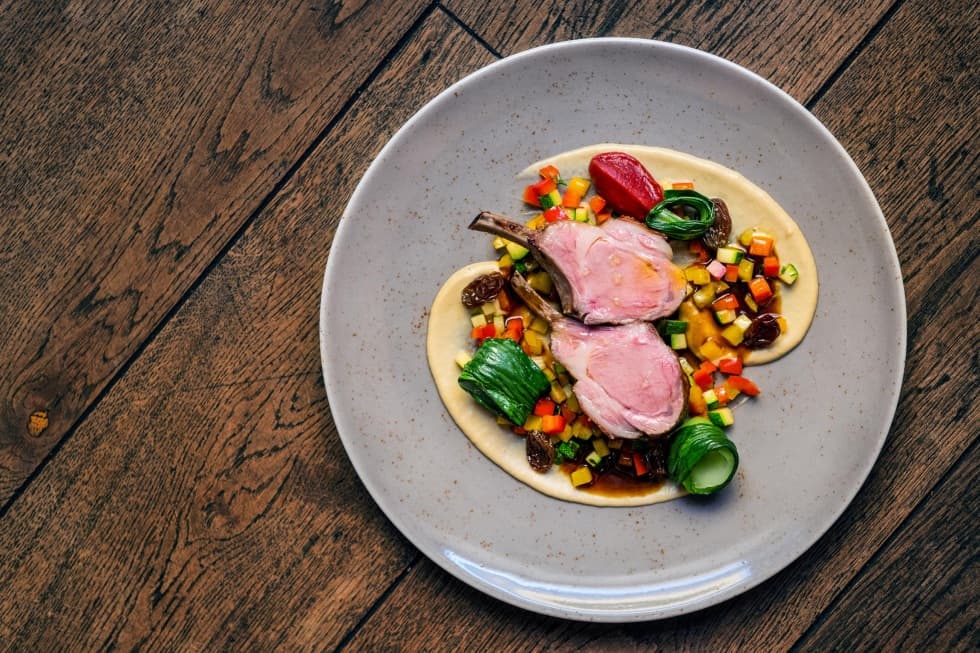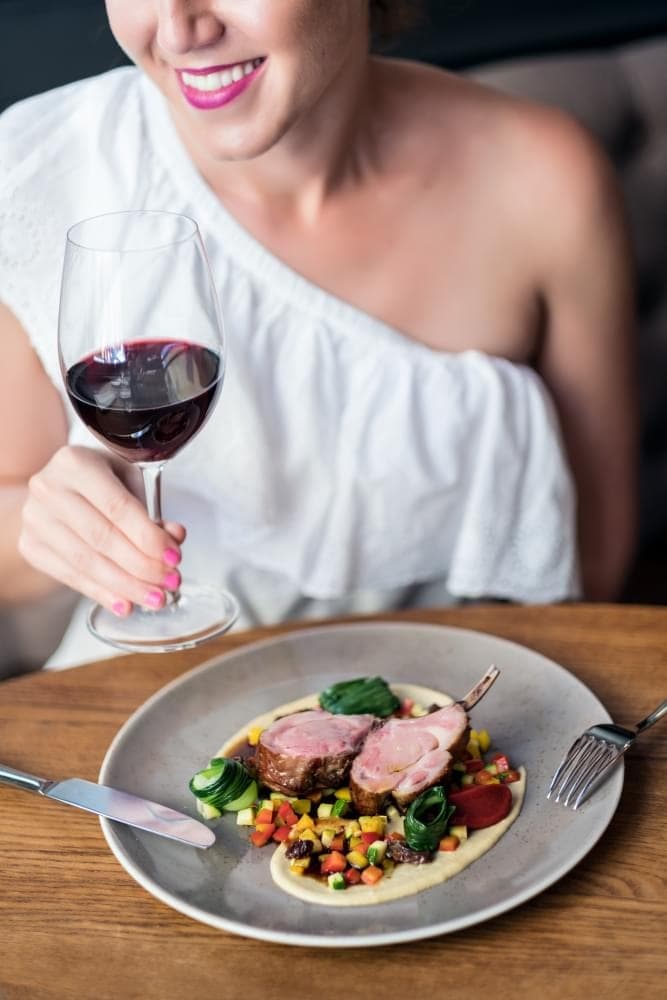 Fish lovers will delight at the Atlantic cod with seasonal vegetables and Prosecco sabayon.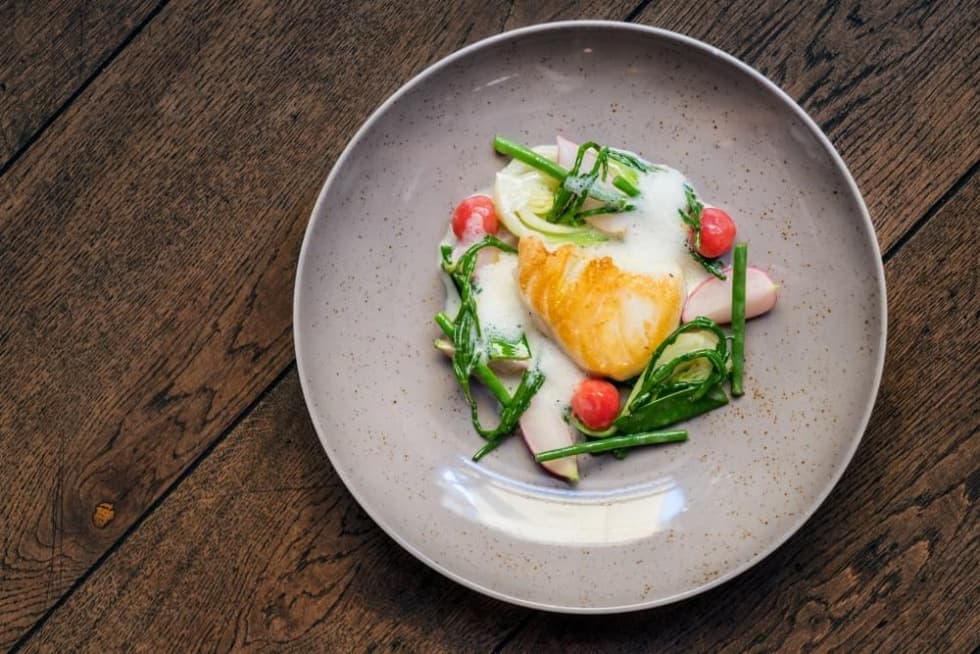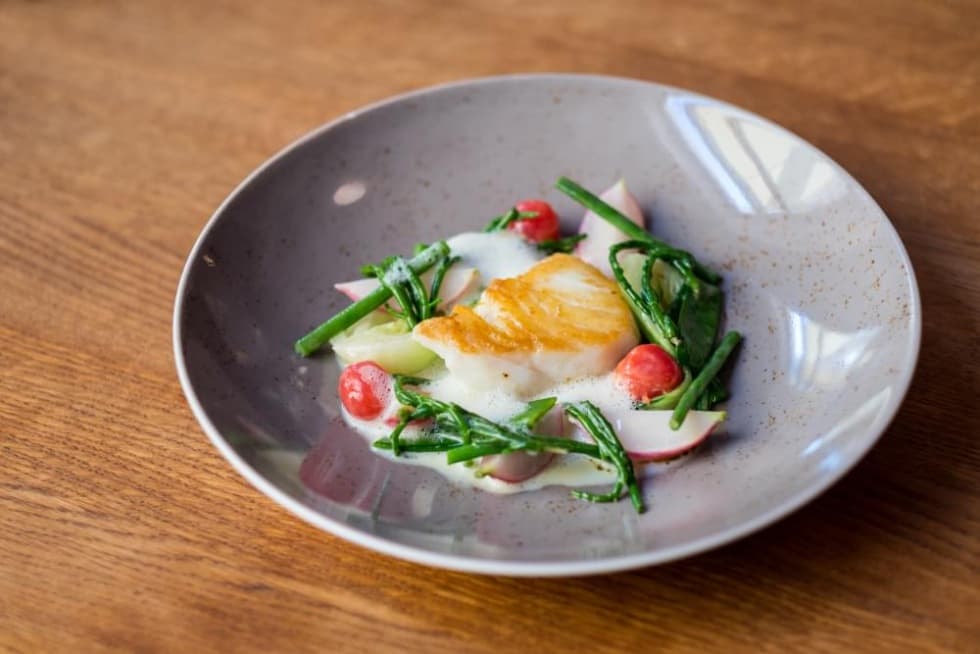 Or you can try our favourite grilled octopus with fried polenta, baby carrot purée and onion lyonnaise.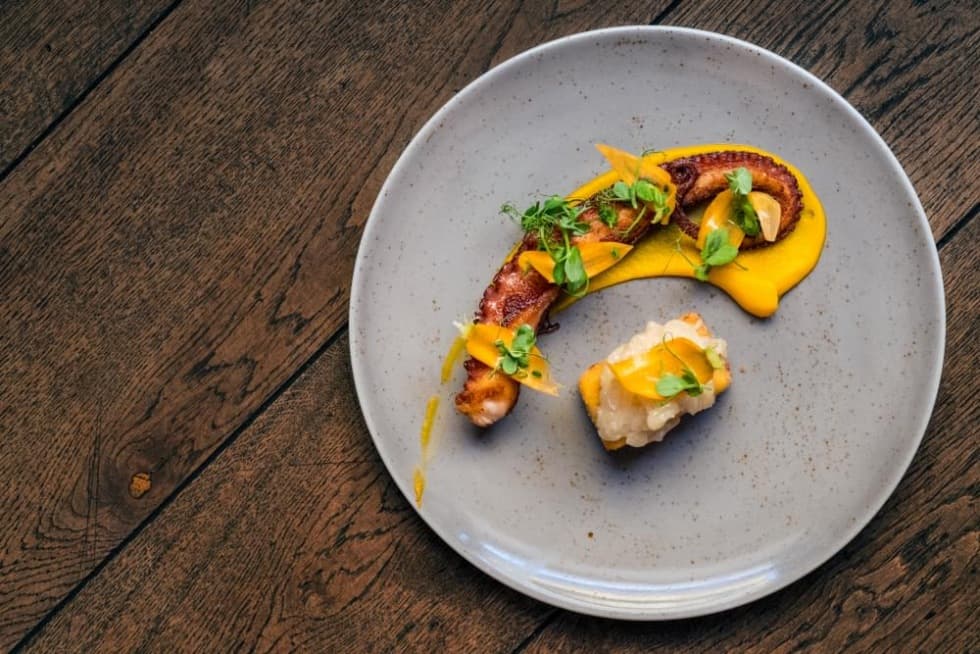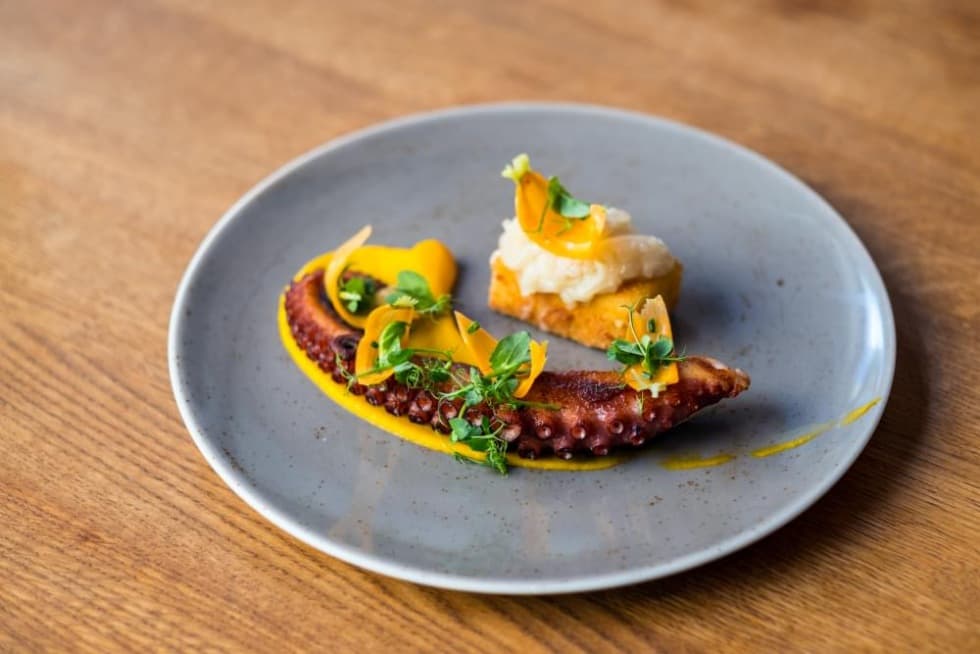 The sweet end to the meal is a chocolate-​hazelnut ganache with sambuca cream, coffee crumble and salt caramel ice cream or Crema catalana with marinated rhubarb, strawberries and elderberry sorbet.
In addition to our À la carte menu, you can also enjoy daily specials that will surprise you on the plate. The new summer menu has a variety of flavors, so don't resist. Come and visit us.
You can make a reservation online, by email at info@lafinestra.cz or contact us by phone at +420 222 325 325. We look forward to seeing you!