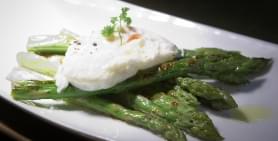 the Chef-​Owner Riccardo Lucque, in cooperation with our Chef Tomáš Černý, has prepared the new seasonal menu. You can find out more about our offer in the section Menu on our web pages.
Come to taste our Selected local pork tasting: Brisket marinated in balsamic vinegar with artichoke mash and Home made sausage with apple purée and horse radish.
We look forward to seeing you!