INTO 2018 WITH THE NEW MENU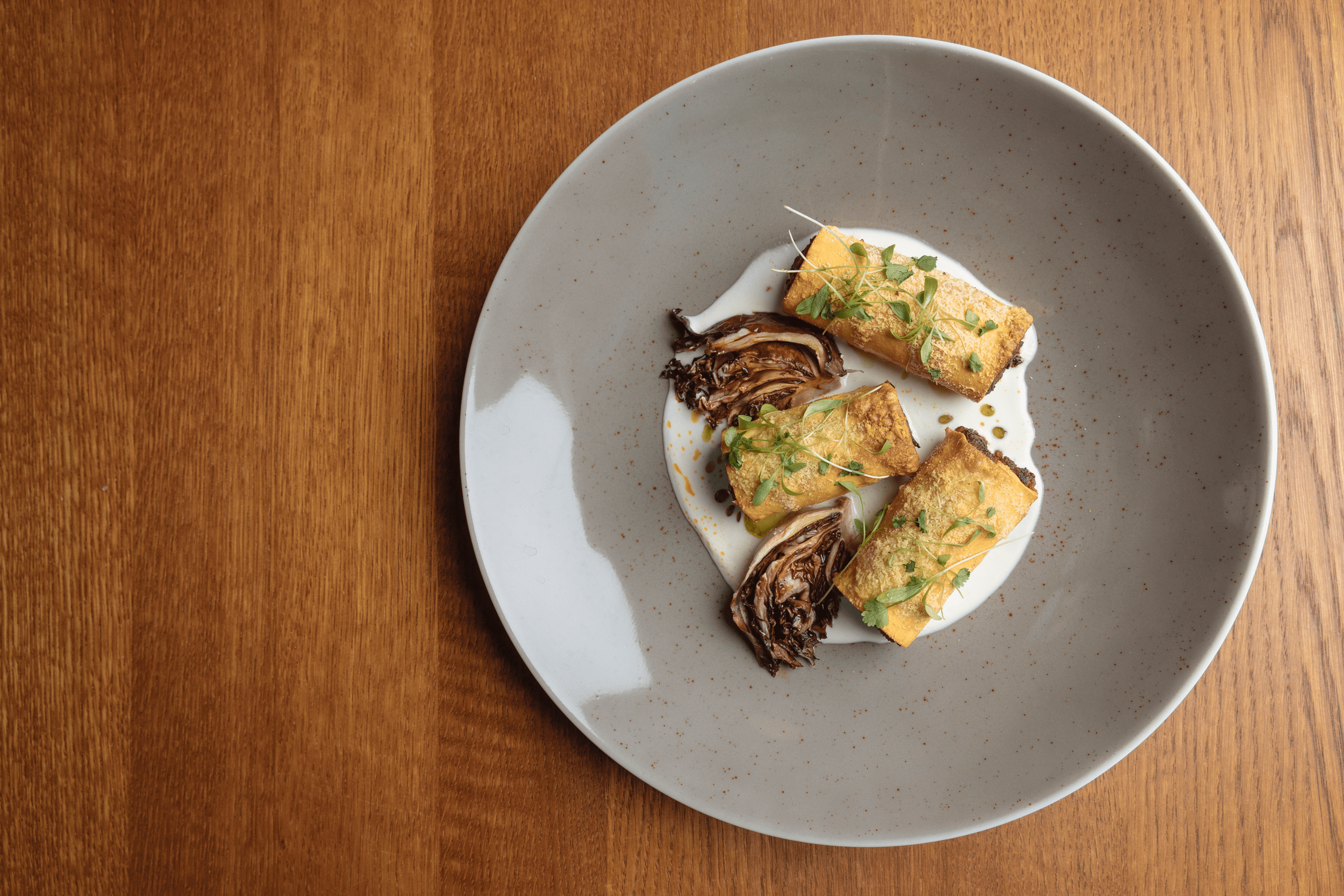 We wish you all a Happy New Year, and we are pleased to bring you some exciting news today. We are launching our new seasonal menu, and this winter we are offering several new courses on our à la carte menu, prepared by chef Tomáš Juřík and his talented team.

First, to recap which dishes from our previous menu will be on the new one. From the starters, the sword fish carpaccio, crostino with poultry livers, and the roasted veal sweetbread will still be available. From pasta, the ravioli filled with salsiccia, and the Calamarata pasta with squid made the cut! And what about the main course? The beef short ribs "Brassato", lamb chops in an herb crust, and grilled octopus. All our delicious desserts remain the same.
We are absolutely thrilled to tell you about the delicacies we have prepared for you starting on the 10th of January. To begin with, we have added a new version of beef tartare to the starters menu. This time it will be combined with Jerusalem artichoke, parmesan mayonnaise, and poached egg yolk. An interesting beginning for a lunch or dinner would be our new rabbit terrine with red cabbage puree, apples, marinated cranberries, pickled shallot, pickled beetroot, and lardo di colonnata.
We have two new additions to the pasta category. Cannelloni with beef ragout, radicchio, and taleggio fondue is the first. Did you know the taleggio cheese is aged in caves, and coated with salt water to prevent mold? The second dish is a chestnut risotto with duck confit, blood orange, and almonds. The confit is made from the whole duck and is cooked all night before being served.
And we've saved the best for last – meat and fish! In this category, we've made only one change, but it is an exciting one. Guinea fowl with juniper polenta, Romanesco, black salsify, and bone marrow sauce. We will serve the guinea fowl two ways – the Supreme (or breast), and the thigh meat in a fried mixture. Intrigued about the sides? Extract of juniper is infused into the polenta, romanesco and black salsify represent seasonal vegetables, and the strong demi-​glace of bone marrow is the icing on the cake, pulling together the elements of this course.
As we said, there are no changes among the dessert offerings. However, we would like to tell everyone more about one amazing choice: The chocolate fondant with pear poached in Moscato d'Asti with white chocolate ice cream. This warm, semi-​liquid dessert is complemented nicely by the cold ice cream. Pear, a fruit typical during autumn and winter, is marinated in Moscato d'Asti, a sweet sparkling wine originating in the north of Italy, in the Piedmont region.
The winter à la carte menu by chef Tomáš Juřík is available from Wednesday 10th of January 2018. You can book your table via info@lafinestra.cz or by calling +420 222 325 325.