A NEW LOOK FOR LA FINESTRA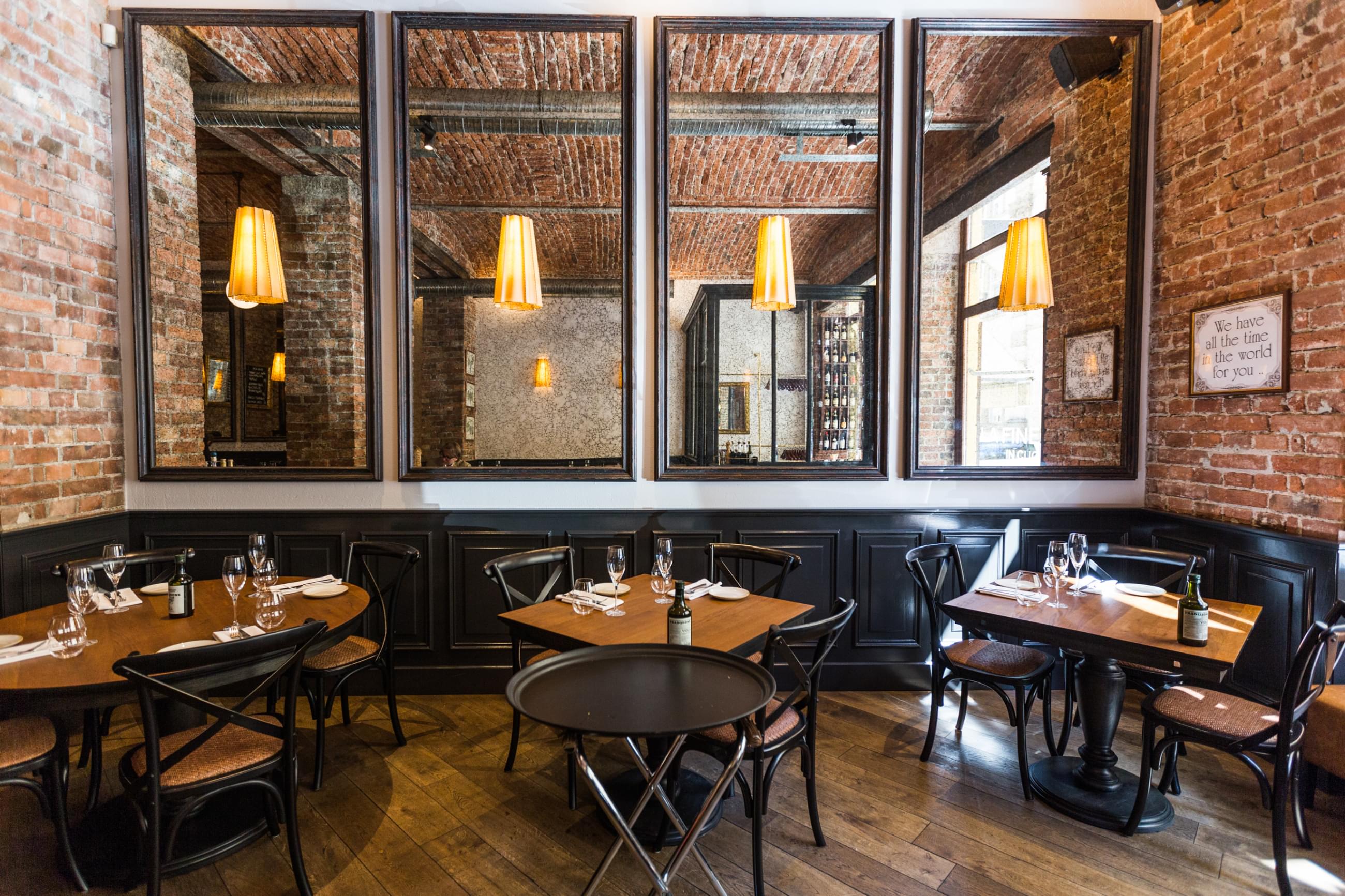 Prague's own little Italy has had a face-​lift. La Finestra in Cucina has renovated both the restaurant and the menu. We've had a lot of great press from national newspapers and news servers who wrote about this big event in early July. This was the first major interior upgrade since 2009 when La Finestra in Cucina opened. Although it was a logistically and functionally complex operation, we managed to pull it off in just 7 long days. Today lets discuss what upgrades occurred.

La Finestra chose the studio NOE, which is based in Prague, to take care of the design. Their designers, Simona Zapletalová and Radek Sottl, took care of the project. The restaurant has retained its distinctive features that everyone knows and loves-​bright walls with exposed brick and wooden floors that have gained character since the opening. New features include the use of darker colors accenting the wooden furniture, interior refurbishment with new features such as a foyer, mobile storage spaces and interesting wall decor. The dining room has been enriched with a sofa made to please. With all the fore mentioned elements, the architects realized that the restaurant created pleasant corners, creating quite a homey atmosphere.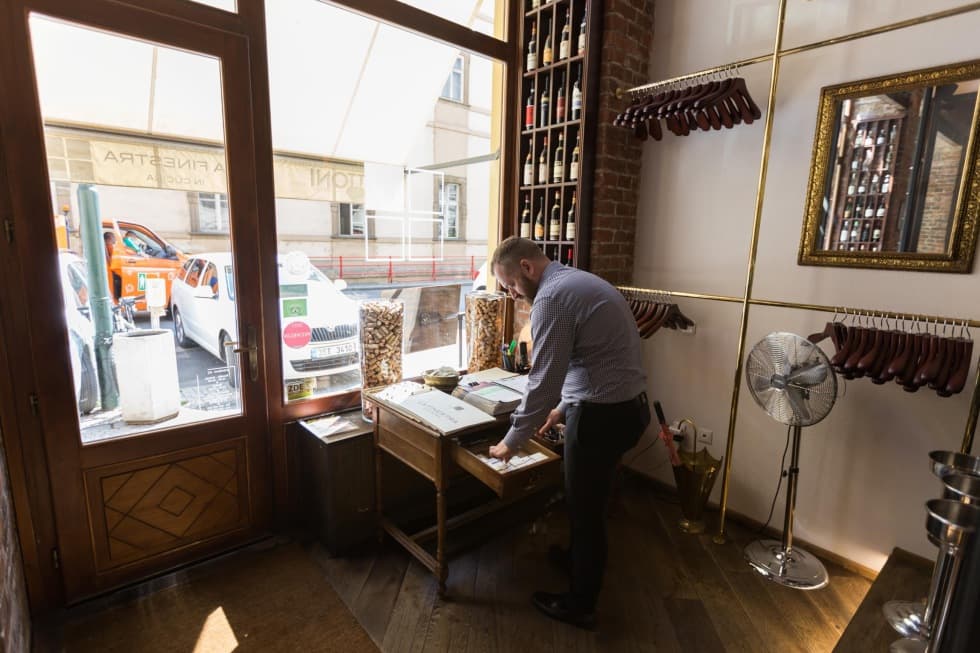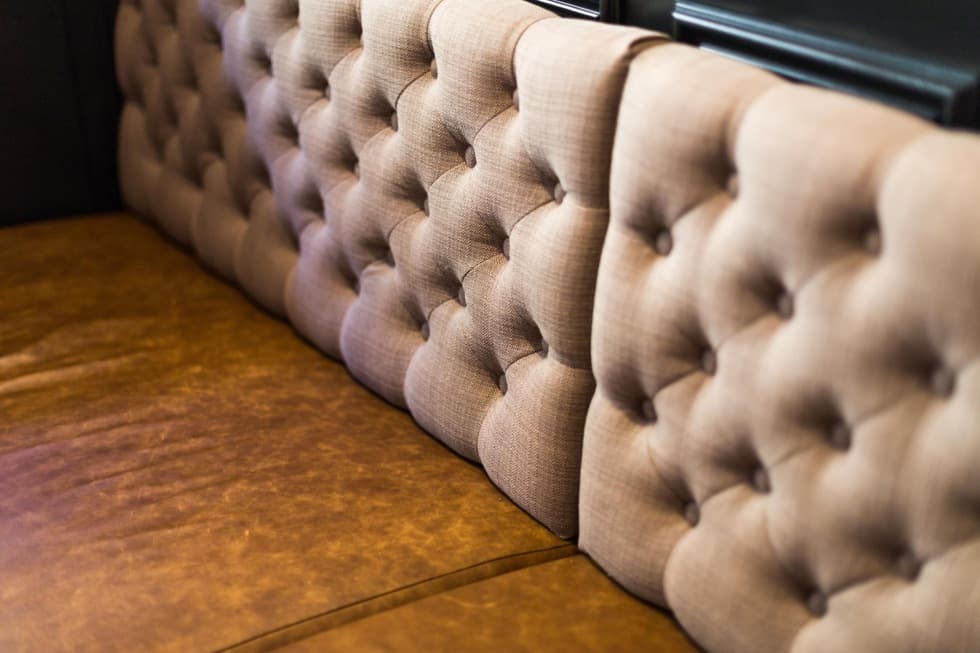 The purpose of the entire renovation was to keep the original ambiance. Classic materials (solid wood, stone, leather, linen, parchment) were used, with an emphasis on the quality of design and lighting which is an integral part of the pleasant feeling of the interior. The open kitchen view now extends into the bar area helping more guests experience where our chefs make their magic.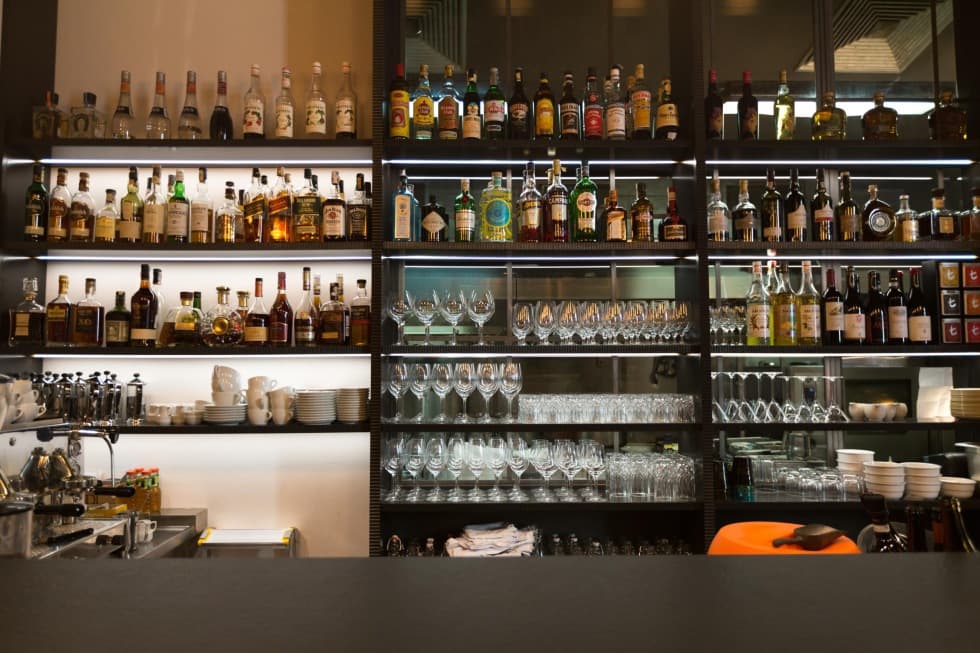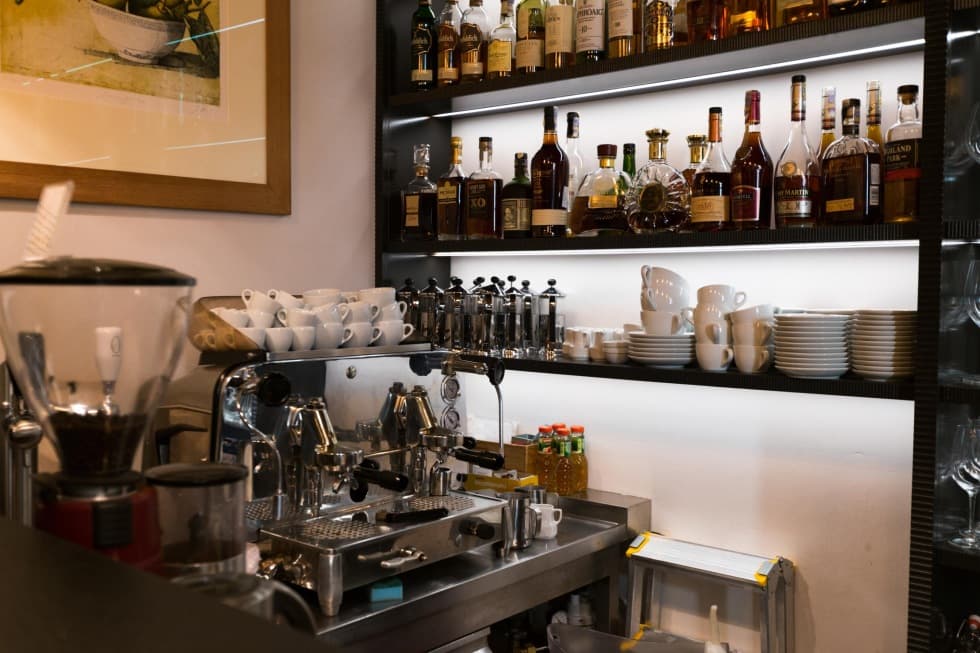 An integral part of the new lighting scheme are the exquisitely, handmade to order, parchment lampshades. Visually, they are amplified by the patina mirrors set in old frames, which invigorate the space while retaining an intimate atmosphere.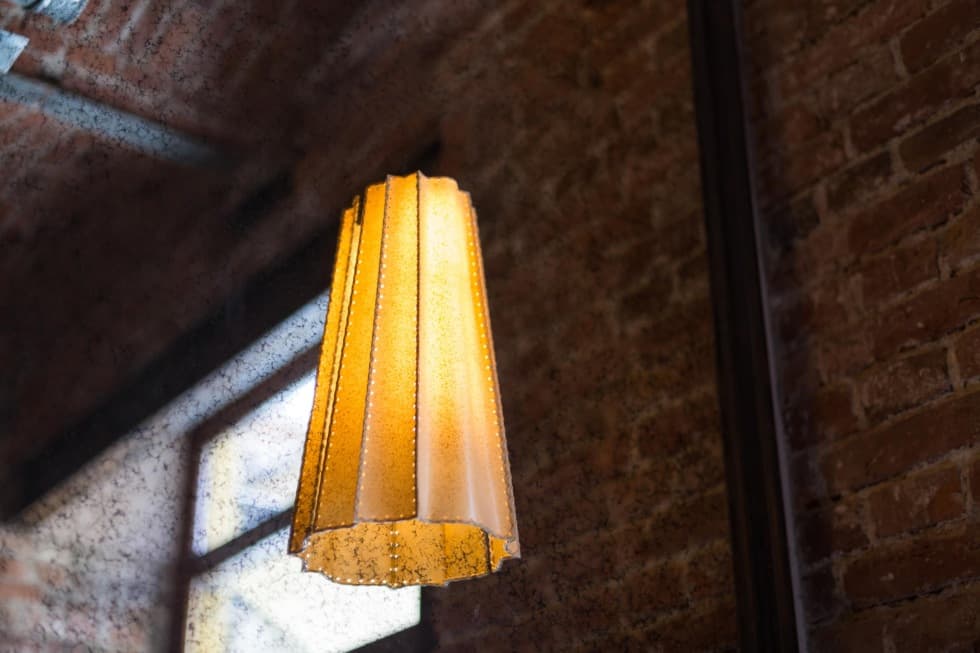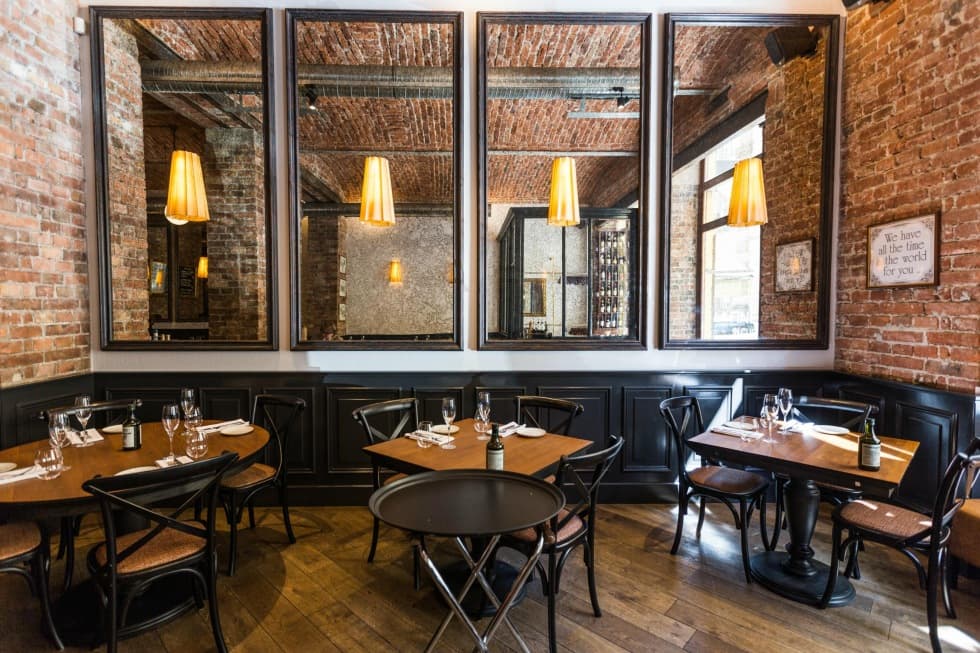 One of the most noticeable additions are the lovely dining room tables. The studio has chosen a tailor-​made design of oak, creating a very nostalgic feeling.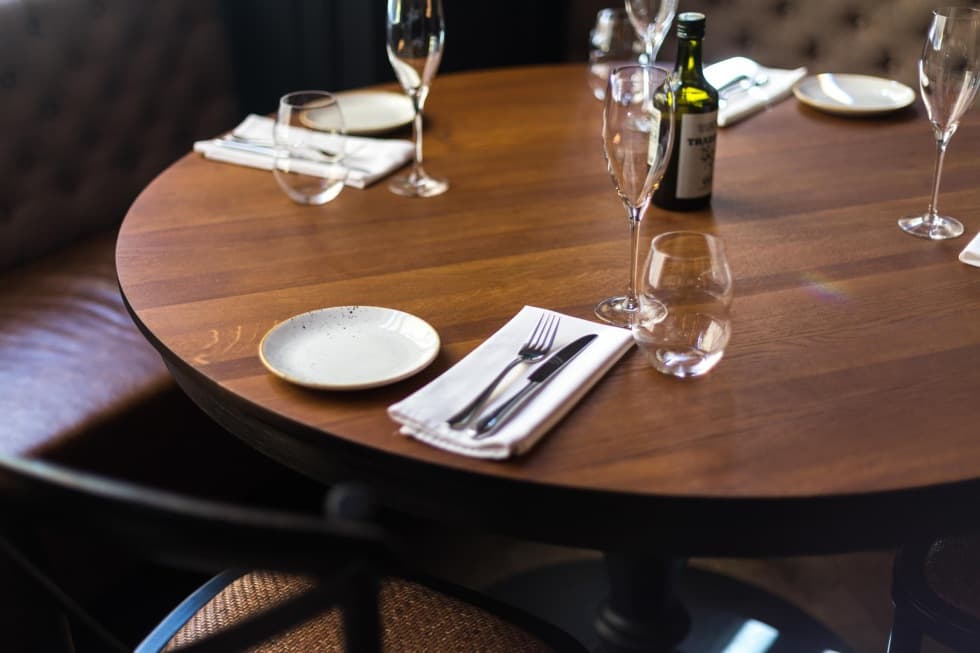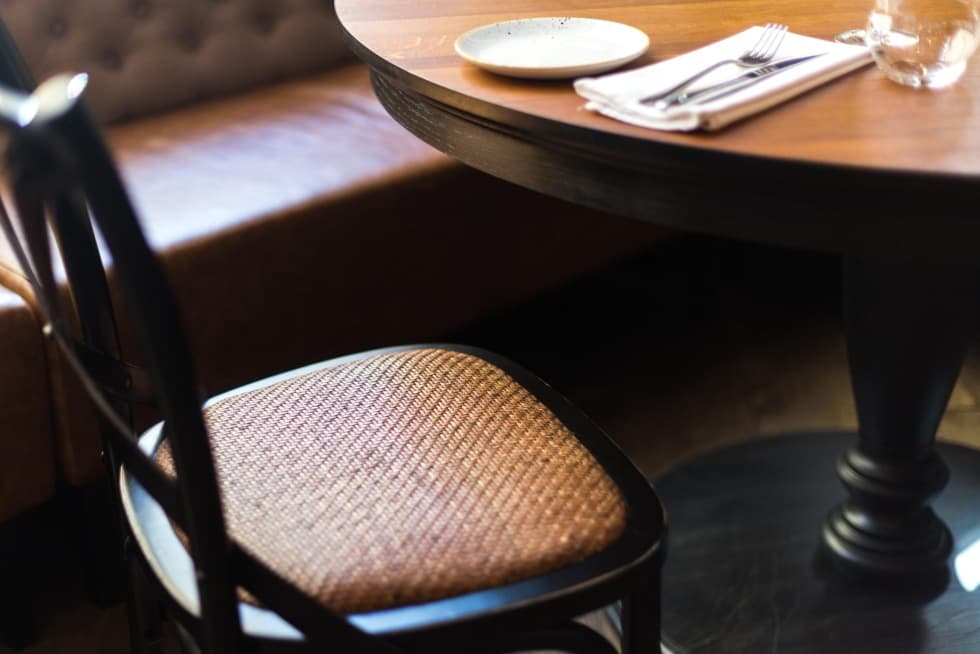 The cooperation of NOE and La Collezione owners on the design lasted about three months. The production all these new elements took an additional three months. The renovation itself was accomplished in just seven days.
Are you intrigued by the new La Finestry interior? Come and check out Chef Tomáš Juřík's summer menu. You can book your table by contacting us at 222 325 325 or e-​mailing us at info@lafinestra.cz. We look forward to seeing you!