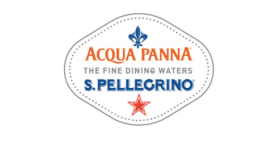 We would like to inform you that our restaurant La Finestra has been awarded fourth place in the category "European Cuisine" in the S. Pellegrino & Acqua Panna Top restaurants magazine 2014. This magazine is a supplement of the Czech magazine EURO.
The jury awarded La Finestra as "the Old Town restaurant with a wide variety of Italian cuisine, where everything is prepared with emotion and the chefs are constantly re-​inventing delicious new versions of traditional recipes." The jury also praised the "interesting and frequently changing menu and friendly service."
About the annual edition
Premium Italian mineral water companies S. Pellegrino & Acqua Panna are patrons of the renowned International annual edition The World 50 Restaurants. Each year the leading critics choose the best restaurants for the annual edition of S. Pellegrino & Acqua Panna Top Restaurants in the Czech Republic. The magazine just announced results for the year 2014 at the end of June.
The best restaurants, including our restaurant La Finestra, competed for placement in six categories: fine dining, European cuisine, international cuisine, Czech cuisine, bars, and pub. In order to rank the top 10 restaurants, the five-​member jury, consisting of delicious food and drink lovers, visited each participating restaurant several times.
Category: European Cuisine
This year the category European cuisine was lead by the city of Brno, with the first place award going to the restaurant Borgo Agnese. The second place ended in Prague Pasta Fresca, and Pavillon Restaurant, also in Brno, won bronze.
Thank you for your support.