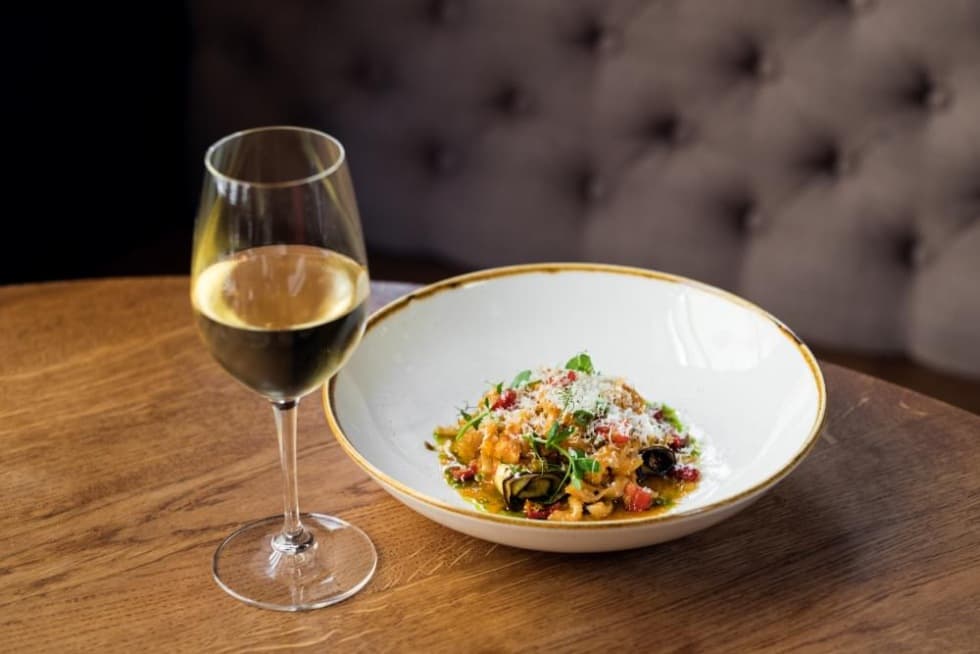 The summer menu of head chef Tomáš Juřík will traditionally take you to Italy. If you're looking for a place to enjoy the simplicity and sophistication of Italian cuisine, then La Finestra in Cucina is the right address. The new car la carte menu includes octopuses and delicate tripe, come and see the news from the menu. Tripe is one of the biggest delicacies in Italy, gourmets arrive in Rome for the famous Trippa Alla Romana from all over the world.
Tomáš is serving the tripes fricassee to a gently smoked aubergine with yellow split pea purée. At the table, our staff is happy to grind them with fresh parmesan. Another novelty among appetizers is egg prepared on 63° Celsius with Robiola cheese foam, tarragon and mushroom carpaccio.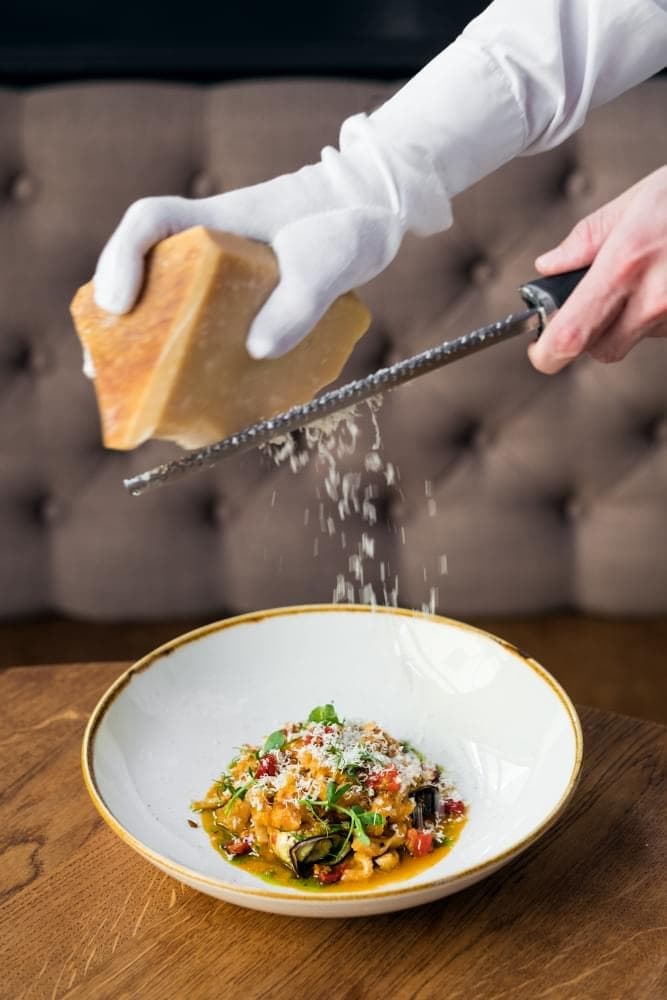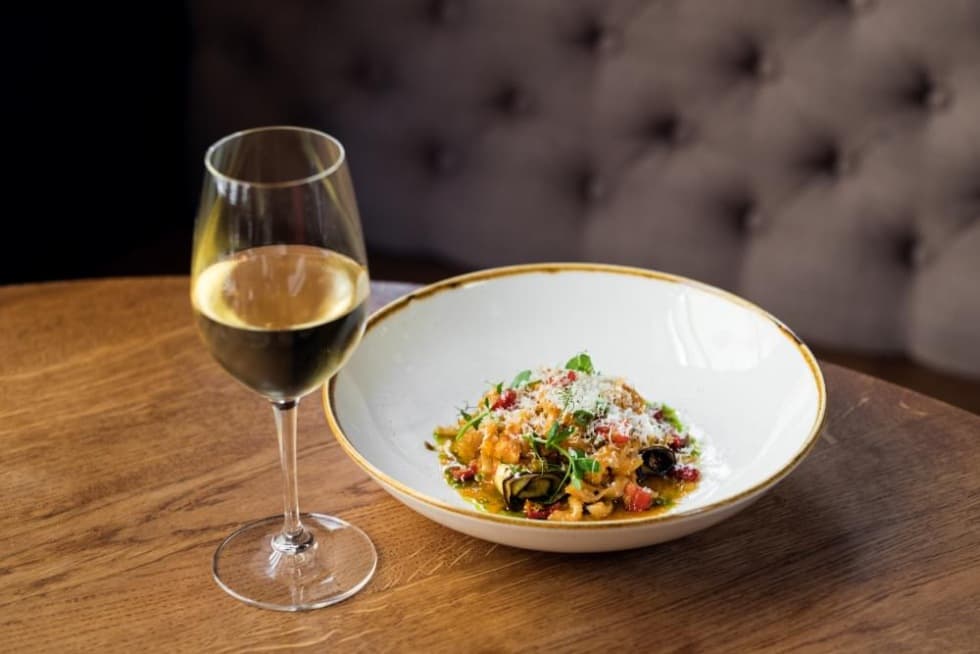 On hot summer days, strawberry gazpacho with goat cheese ice cream, raspberries and balsamic vinegar will cool you down. Strawberries and raspberries are added even further to support the overall taste. What to add? Refreshing and perfect for the whole team. We agreed unanimously on the tasting.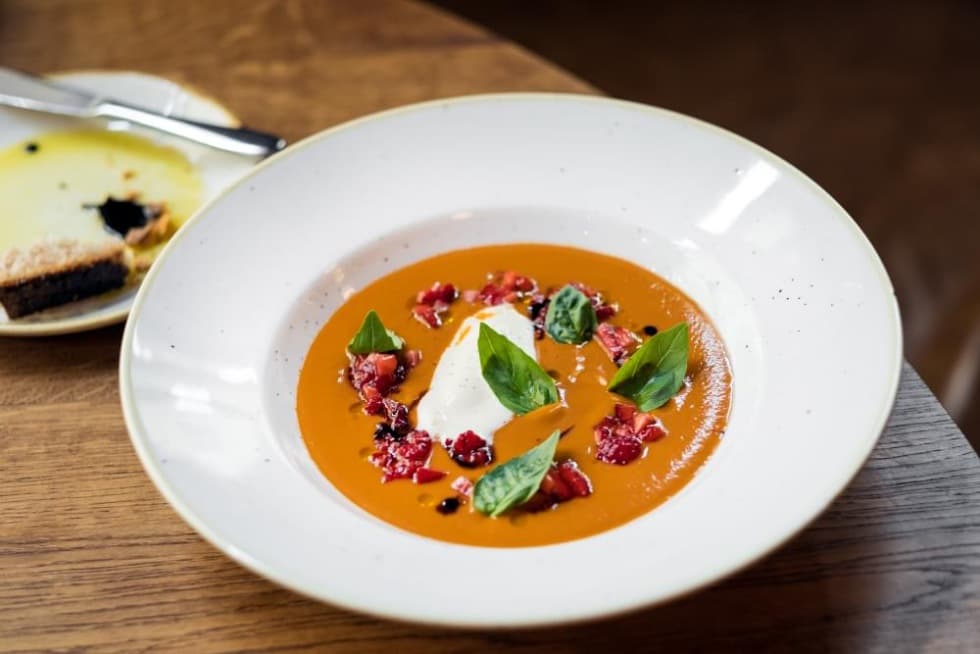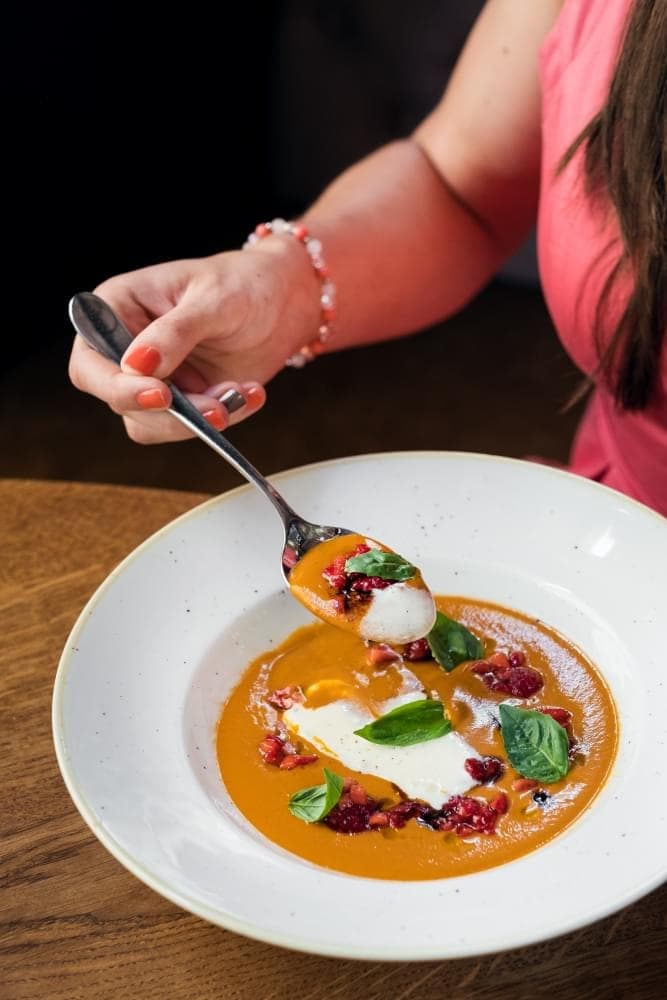 Another novelty is strozzapreti with rabbit ragout prepared on the basis of root vegetables and white wine.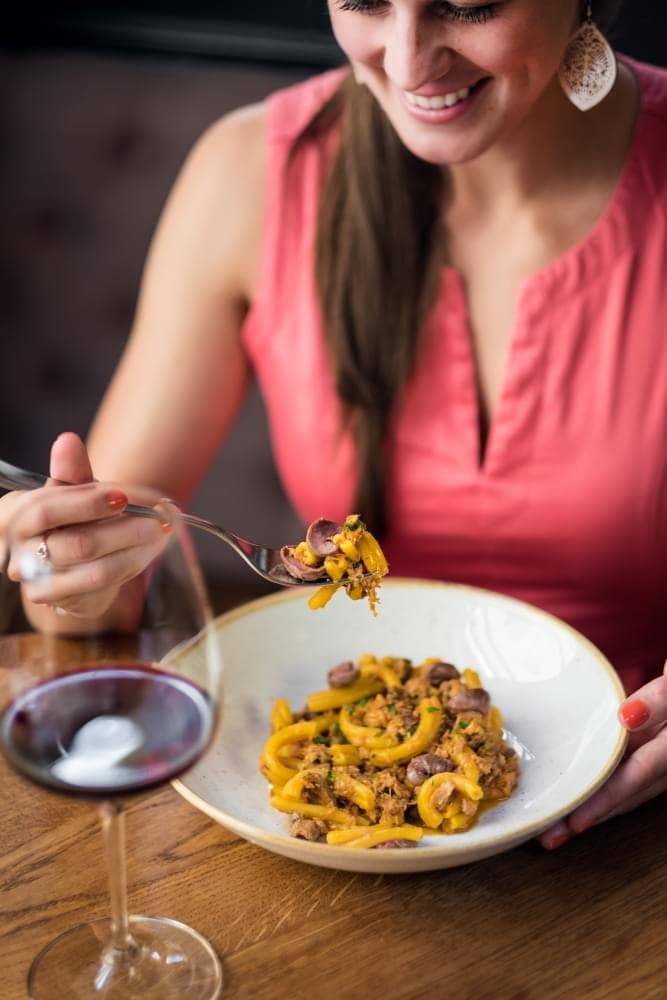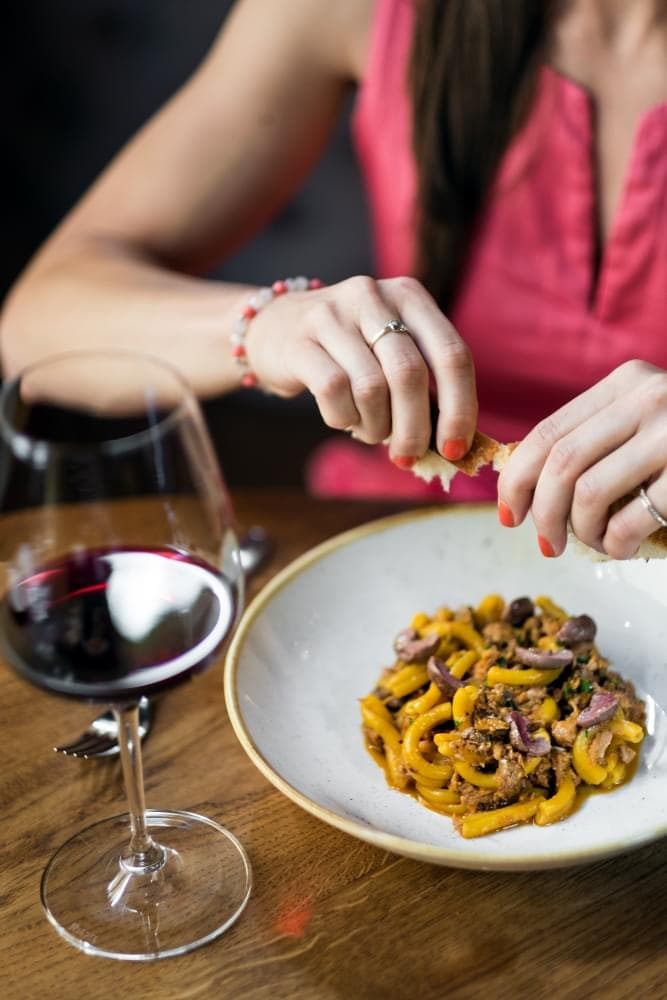 Octopus is our menu, but this time we have added it with chickpea puree with pancetta and light salad with apples and celery.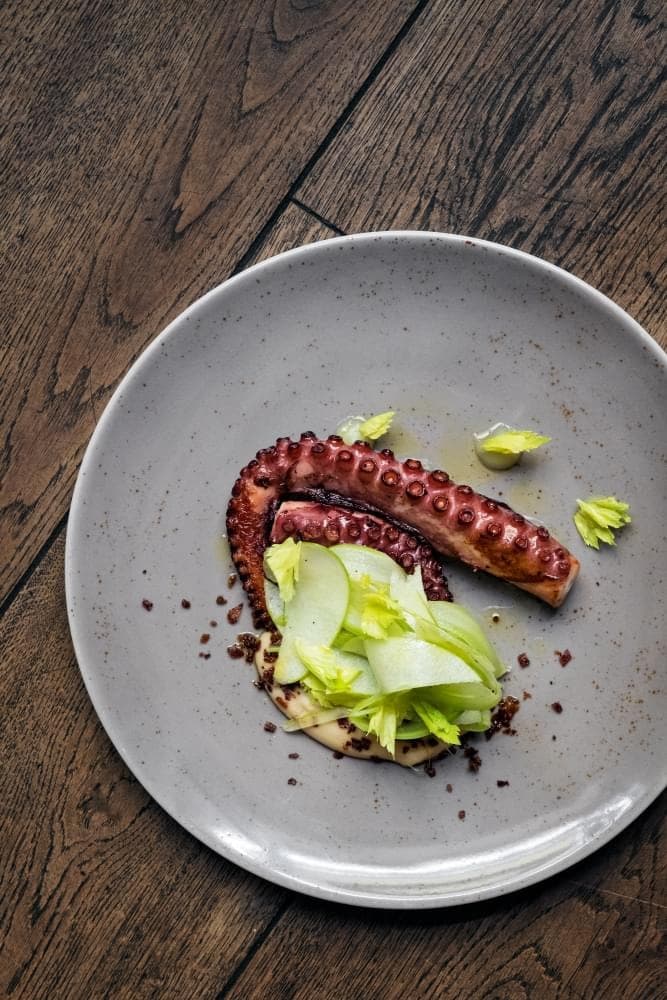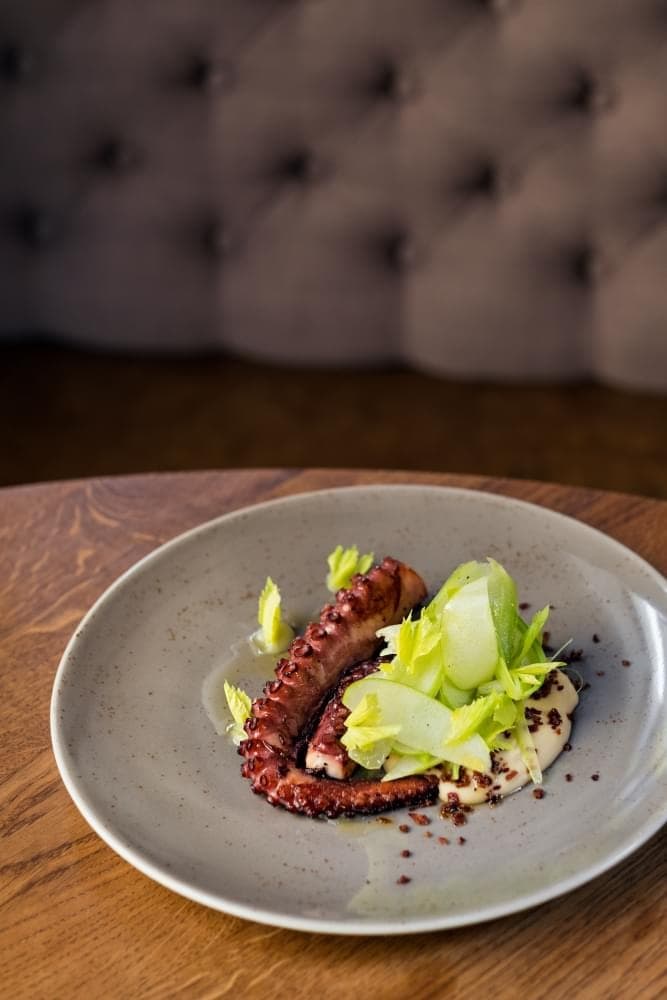 Finally, we invite you to baked cod with salicornia, baked cauliflower puree, clams, bottarga and Verdicchio wine sauce. You should definitely not miss this course in the summer. The crispness of sea asparagus combined with other ingredients on the plate works great.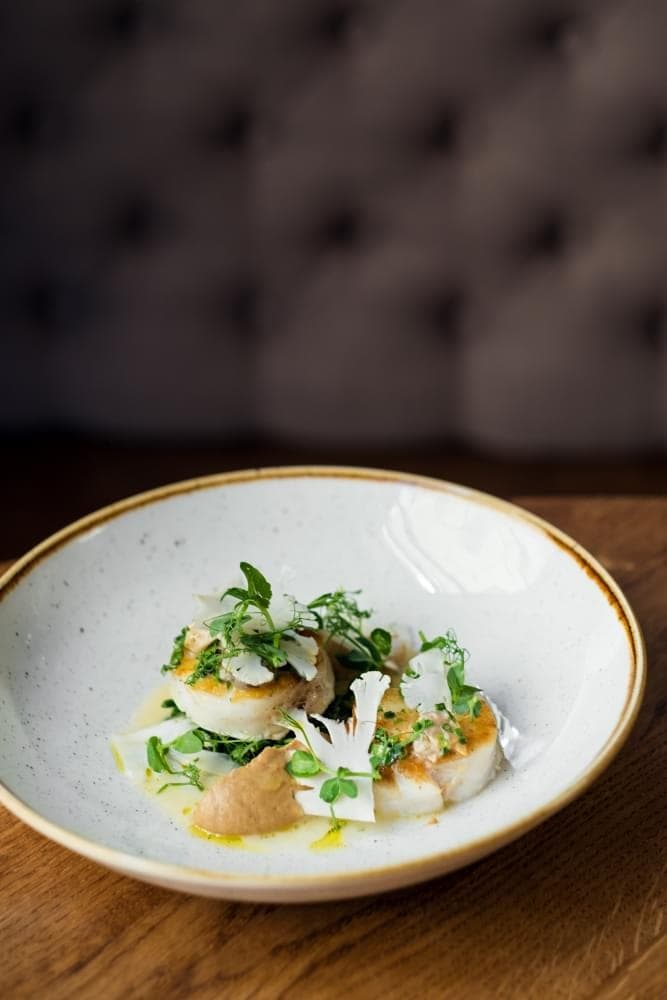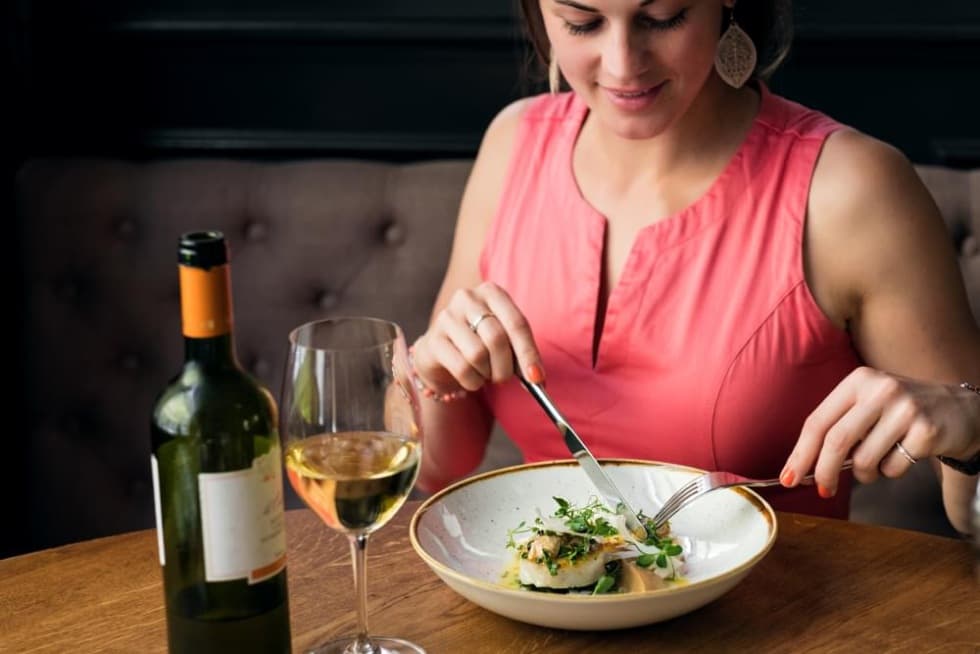 That's all, and what are our menu feelings? It left a really intense experience in us. Tomas is a pefeccionist and this property is beautifully reflected in his work, not just on his plate. We appreciate his overall approach to the menu. She is strict, but there is a reason for it, she is a satisfied guest. He makes sure that each team tastes all the treads, components on the plate during the tasting and knows how to prepare. Only then can he understand and present it to guests.
We will be very happy if you come to taste and we will be happy to help you with your choice.