Our sister restaurant Aromi is moving!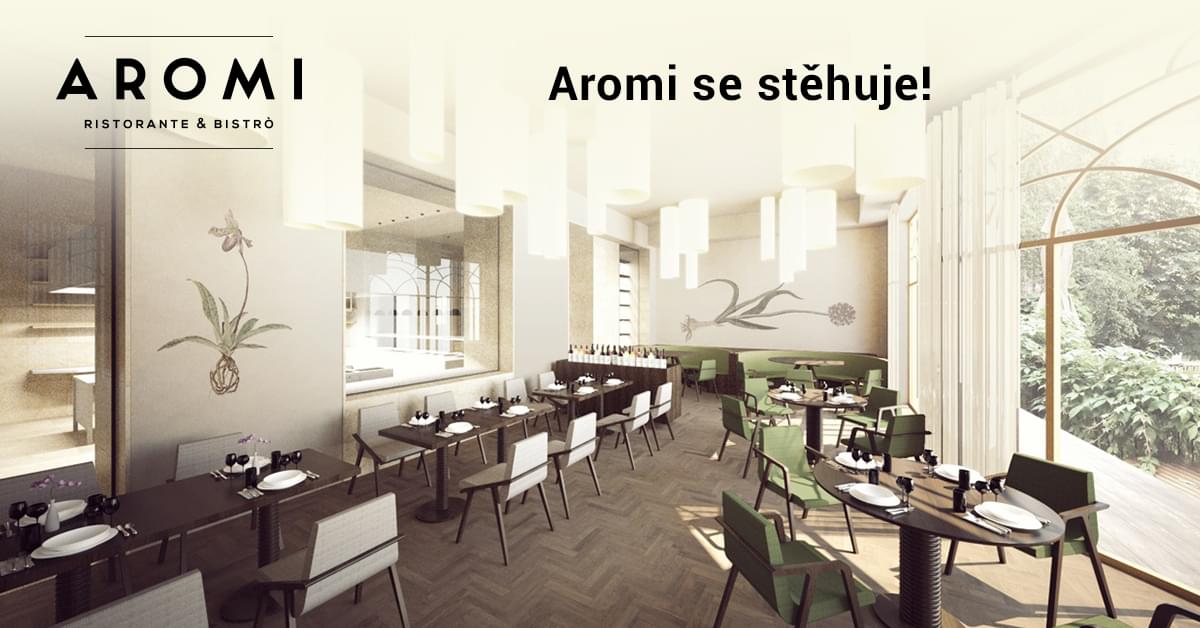 Our sister restaurant Aromi is moving! Aromi will be closed while we move from Saturday, October 10th through Monday, October 12th.
Aromi will reopen in its new location on Tuesday, October 13th at Náměstí Míru 6, Prague 2 (in the former premises of Sahara Café).
News: Open Kitchen and bistro, which turns into a bar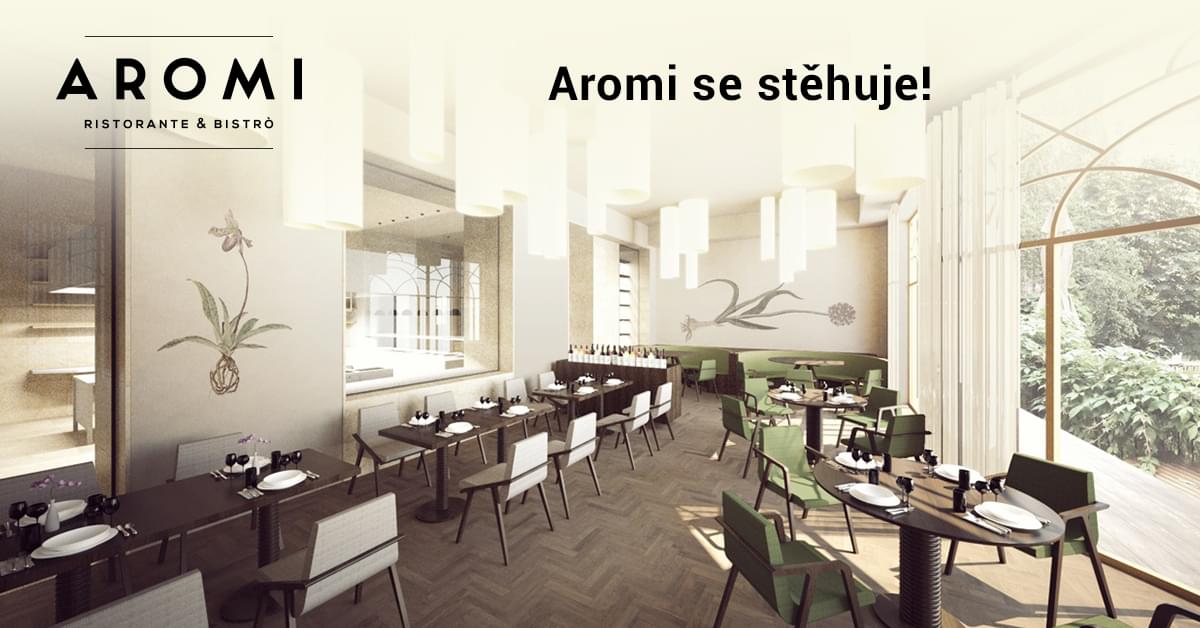 Enjoy the open kitchen, made from glass and marble, which allows watching chef Robert Loos. Anyone who walks into the restaurant will walk around this kitchen.
The front part of the new space has been transformed into a bistro where you can taste a rich breakfast, a quick lunch or afternoon coffee and dessert.
The space behind the glass kitchen is dedicated to our fine dining restaurant, with an emphasis on fish and seafood, where you can enjoy lunch or a multi-​course dinner.
You can finish your evening with a drink in the bar area, which will be transformed from the bistro every evening.
In summer, the restaurant space will be expanded by a terrace, where you can enjoy the sunshine. The ground floor is dedicated to a separate room for private parties, weddings, celebrations and corporate parties. Thanks to the huge outdoor garden in the courtyard you can also enjoy your celebration outside.
Our colleagues look forward to seeing you at the new Aromi.